The 2012 NFL season has finally arrived. Some of what we know now will hold true throughout the duration of the year while other prognostications will crumple like a beer can under the foot of a 300-pound fan at a tailgate.
Everybody feels good about their selections before the season starts. But who will be left standing come February? Today, five NFP writers weigh-in with their predictions for the 2012 season. Feel free to share your own opinions in the comments section below.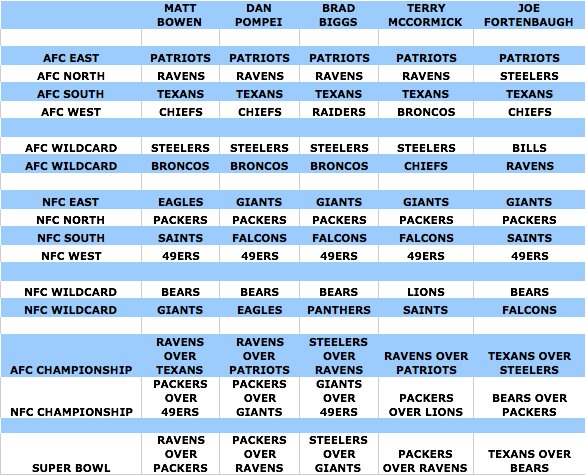 NFP's Introduction to Scouting Class is now registering for the Fall session! Save $200 if you enroll before July 31st. REGISTER NOW!
Check out our partners at TiqIQ for the best deals on all games on the 2014 NFL schedule.