As if there weren't enough tentacles protruding out of the Brady v. NFL case, news comes that more players and lawyers are trying to get in on the action. Sports Business Journal first reported that a group of "mid-tier" players, possibly as large as 70-75 players, was considering representation that would try to gain a seat at the table among the lawyers representing the class in the case.
As it turns out, at least two law firms are seeking seats at the table to have a more direct involvement in the future of this lawsuit and/or eventual settlement.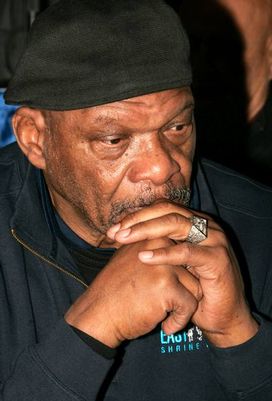 ICONEller's class is a model for other potential groups of players.
Eller a model
The Eller class – purporting to represent "past, present and future" NFL players --was joined to the Brady class prior to the first hearing on April 6th in front of Judge Nelson. And those players and lawyers had a seat at the mediation table for the round of mediation that began on April 11th and adjourned Wednesday to resume again on May 16th.
In talking to one of the lawyers involved in potentially joining the case, it sounds as if their interest is in representing a class of players that would join in the litigation much in the way the Eller class would.
Reason for involvement
The law firm's reasoning for potentially getting involved in the case is the following: to give other players – past, present and future – a direct voice in the proceedings rather than watching from the sidelines, as most players are content to do. The attorney said that "several" agents and players had contacted his firm for the purpose of representing their interests in coordinating with the existing lawyers of the case. My sense is that most of the contact is coming from the law firms to the players, rather than vice versa.
The lawyer was clear that no decision by his firm has been made at this point. He was also clear that any joining of the case would neither adversely affect the Players' interests nor delay the proceedings.
Sports unions a different animal
I have no knowledge of players being frustrated, dissatisfied or upset with the strategy of the NFLPA leadership to decertify and litigate Brady v. NFL. I also believe one of the NFLPA's leaders, Mike Vrabel, that he has not heard from any players seeking a seat at the table or having issues with the leadership and legal strategies. However, it would not be surprising to have different factions of 1900 NFL players having different goals for a new CBA.
The NFLPA – whether in union form or in trade association mode – has constituents like some of the name plaintiffs here – Tom Brady, Peyton Manning, Drew Brees – making, or soon to make, over $15 million per season with guarantee amounts approaching $50 million. The NFLPA also has probably half its membership scheduled to make around $500,000 or less this season.
Theoretically, the group of players with leverage may have priorities that address issues such as restrictions on free agency, maximum and minimum Cap and cash spending and the Franchise tag. The latter group, however, may be more concerned with health benefits, post career medical coverage, higher minimum salaries and earlier pension vesting.
Sports unions in general are much different than other labor unions in the incredibly wide disparity in earnings between their workers. And this could potentially lead to differences of opinion in bargaining/litigating priorities.
Is there a rift?
The law firm solicitations do not appear to be the "rift" that looked to be the case when the number of 70-75 players was reported, although the NFL would probably have liked to see that.
There may be a relatively small group of players seeking to have a seat at the table to represent their interests and goals, which could be different than those now being advanced through litigation and mediation.
Thus, is this a chink in the solidarity of the Players in Brady v. NFL? Although the NFL would like to think so, as it would be some evidence that a "divide and conquer" strategy may be working, I don't think we're at that point . . .yet.
Follow me on Twitter at adbrandt
NFP's Introduction to Scouting Class is now registering for our Winter sessions! Save $200 if you register before December 20th! REGISTER NOW!