NFP's Introduction to Scouting Class is now registering for our next session! Early bird pricing in effect until February 15th! Save $100 and REGISTER NOW!
A free agent success story
Charles Woodson was a not golden ticket free agent when I negotiated his deal with the Packers in 2006. Saddled with a surly reputation in Oakland, he was available a month into free agency with only tepid interest from the Bucs. Still, I felt like the Green Bay Chamber of Commerce trying to convince Charles and agent Carl Poston that Green Bay was right for him. We were coming off a 4-12 season, had no commitment from Brett Favre whether he was going to play, and his visit was in the middle of a snowstorm.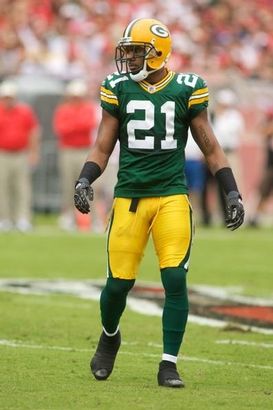 ICONWoodson is everything the Packers hoped for and more.
We finally worked out a deal that paid Charles $18 million over the first three years – with several million tied to 45-man active roster bonuses, protecting the Packers from his recent injury history – and much upside. When Charles was named the NFL Defensive Player of the Year in January, the Packers – with not-so-subtle nudges from Woodson and Poston – realized an upgrade was needed.
Woodson's upgrade is vastly superior to previous upgraded veterans whose performance had surpassed their contracts – Donald Driver (twice), Mark Tauscher and Al Harris among them.
Woodson had three years left on his contract (sound familiar?) with $21 million remaining. The renegotiated amount is $29.6 million dollars although with continued performance as a Pro Bowl corner, Woodson should earn $33 million over that time, an APY (Average Per Year) of $11 million that puts him where he wanted to be in 2006 without the market to get it.
Woodson's 2010 compensation is relatively unchanged at $7.5 million, although most of that compensation is being paid now as an advance. I am also told that the Packers are advancing future bonus amounts of $21 million over the next couple of years so Woodson has the money in his pocket prior to the amounts being due.
The five-year contract has a maximum value of $55.1 million, but the key is the upgraded amount over the next three years.
Woodson, who turns 34 on October 7th, was not going to contest the outlier deal of Nnamdi Asomugha (who just turned 29) nor the new deal of Darrelle Revis (who just turned 25). The deal, however, validates his worth despite being 5 and 9 years older.
From the moment Woodson stepped on the practice field in his first minicamp with the team, it was easy to tell this was a truly special athlete. To this day, I have only seen one athlete as naturally fluid and strong as Woodson, and that was a classmate at Stanford named John Elway. Woodson just moved, covered and caught the ball effortlessly.
The deal we did in 2006 certainly did not reflect the player he would become. Although Woodson initially clashed with coach Mike McCarthy, their relationship eventually warmed and Charles even grew to enjoy the small-town atmosphere of Green Bay. The Packers received the benefit of that deal due to Woodson's elite performance and have now torn up that deal to replace it with a deal more worthy for one of the best free agent signings since Reggie White.
Brady sets the standard....for now
With the three white whales of the NFL unsigned all offseason after each of their owners promising extensions – Tom Brady, Peyton Manning and Drew Brees – there had been a game of cat and mouse between the players and the teams to see which one went first. The teams took shelter throughout the offseason in the uncertainty of the labor situation and lack of a CBA past February. None of the three would ever publicly complain, but have had to notice extensions being completed for lesser players.
Brady is the first of the three to jump in, with four years added to his existing final year of $6.5 million. The extension is reportedly worth $72 million, making his five-year compensation $78.5 million for a five-year APY of $15.7 million. Although the extension years taken without the existing year give Brady the $18 million APY, when adding in the existing year, the APY falls just behind Philip Rivers' $16.66 million and Eli Manning's $16.25 million, both longer deals.
The reported guarantee of almost $49 million is the key number. It sets Brady where he should be as the player with the most guaranteed money in football, save for the outlier deal of Sam Bradford. Not that Brady minded, as Bradford's $50 million guarantee was Exhibit A for Brady, Manning and Brees.
Notwithstanding the stunning APY of $18 million for the added years, the length of this historic will reflects the realities of where we are in the economic landscape of the NFL today.
Shorter is new way, as we saw with Revis. Teams are letting the labor situation and the new marketplace play out over the next year before jumping into home run deals that agents want as their badges of honor. Also, the Patriots and Colts may be willing to buy Brady and Manning into their mid-thirties but not necessarily into their late thirties.
Peyton will be next. Scheduled to make $15.7 this season, he will certainly surpass Brady in APY taking into account his much higher pay for 2010. As to guarantee, with Bradord agent Tom Condon handling the negotiations, the number should break the $50 million threshold.
In the new reality of superstar contracts, shorter is better, at least until there's a new labor agreement.
Follow me on Twitter at adbrandt.
Click here to purchase the Total Access Pass/ Fantasy Draft Guide from the NFP.