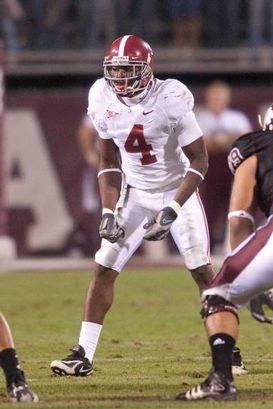 ICONBarron has really improved his game in 2012.
In this week's edition of Draft Talk, Wes Bunting is joined by Jason McIntyre, founder of The Big Lead. The two debate Alabama standouts RB Trent Richardson and SS Mark Barron as well as Arizona State ILB Vontaze Burfict.
To check out more of Jason's work click here.
Draft Talk will be published weekly on Tuesday evenings at 7:00 PM ET with a new guest on each week.
Be sure to check out the NFP's 2012 NFL Draft Page!
Follow Wes twitter: @WesBunting
Follow Jason on twitter: @TheBigLead