In this week's edition of Draft Talk, the NFP is joined by…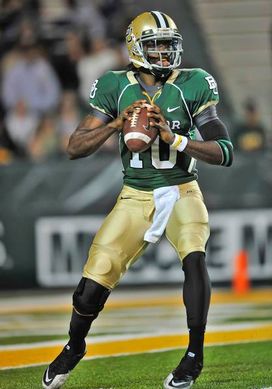 ICONDid the Redskins give up too much for Griffin III?
NFL Draft Analyst at CBSSports.com and NFLDraftScout.com Dane Brugler.
Former NFL linebacker/Scout and current NFL agent Marc Lillibridge
&
NFL Associate Editor at Bleacher Report Michael Schottey.
The four discuss the Washington Redskins and their trade this past weekend in order to secure the likes of Baylor QB Robert Griffin III. We debate if they gave up too much and if Texas A&M QB Ryan Tannehill was actually the better value.
Draft Talk will be published weekly on Tuesday evenings at 7:00 PM ET with a new group of draftniks on each week now until draft day.
Follow Marc on twitter: @NFL_Bridge
Follow Michael on twitter: @Schottey
Follow Dane on twitter: @dpbrugler