In this week's edition of Draft Talk, the NFP is joined by…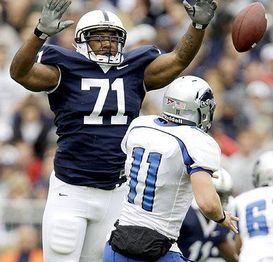 ICONIs Still the right pick for Denver in round one?
NFL Draft Analyst/Owner at DraftCountdown.com Scott Wright.
NFL/College football writer at Footballguys.com Andrew Garda.
NFL draft analyst at MockingTheDraft.com Dan Kadar.
&
NFL Featured Columnist Bleacher Report Jeff Roemer.
The five discuss the biggest moves in free agency and how they might affect the NFL draft. Plus, we dive into the Denver Broncos post Peyton Manning signing and breakdown which direction they could go in round one.
Draft Talk will be published weekly on Tuesday evenings at 7:00 PM ET with a new group of draftniks on each week now until draft day.
Follow Jeff on twitter: @JeffRoemer
Follow Scott on twitter: @DraftCountdown
Follow Dan on twitter: @MockingTheDraft
Follow Andrew on twitter: @Andrew_Garda