In this week's edition of Draft Talk, the NFP is joined by…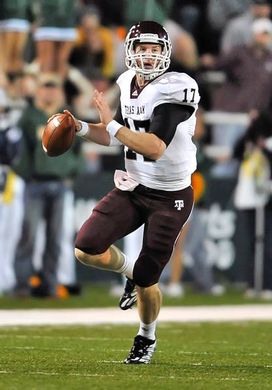 ICONIs Tannehill the draft's third best QB prospect?
NFL Draft Analyst/Owner at JBScouting.com, Josh Buchanan.
NFL writer at FootballGuys.com & FootballOutsiders.com, Matt Waldman
&
NFL draft contributor at Rotoworld.com, Josh Norris.
The four breakdown the top quarterback prospects in the NFL Draft after Robert Griffin III and Andrew Luck, and each give their sleeper signal caller of the 2012 class.
Draft Talk will be published weekly on Tuesday evenings at 7:00 PM ET with a new group of draftniks on each week now until draft day.
Follow Matt Waldman on twitter: @MattWaldman
Follow Josh Norris on twitter: @JoshNorris
Follow Josh Buchanan on twitter: @JoshBDraft