There are now several opportunities for young players to build their brand. As it stands right now there are only a handful of NFL players we really now intimately. Drew Brees, Ray Lewis, Tom Brady, Ochocinco, Michael Vick, Troy Polamalu to name a few. There are many playing whose work we know on Sunday but have no idea who they really are. Here are some things players can do to show the world who is under the facemask.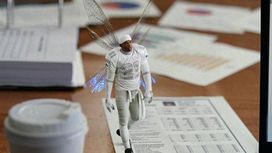 Deion's brand continues to evolve with his career.
Twitter and Facebook: Many players are warming up to social media but really don't know how to leverage it. Tweeting that you just finished a workout and you like the new Kanye West song is not building your brand. Conveying strong opinions, knowledge and sharing experiences about your passions will let fans know your interests. For example, if you're a techie let the world know it and you may be able to parley your hobby into promoting an app, a company or a gadget.
Be thankful: Tebow thanks God after a game. Why not thank your supplement company, your wife and family, the soldiers or your children? Kurt Warner was consistent in always thanking his family after each game and it solidified his brand as the ultimate family man.
Do a video: If you as a player can dance, sing, act, tell jokes, juggle or fish, get it on Youtube. Fans love a player who can have fun, laugh at himself and not take himself too seriously.
Write a blog and/or start a website: Any player who takes time to write will most definitely will be taken seriously off the field. A great example is Chris Cooley of the Redskins. Chris monetized his site early and used the vehicle to show his personality. He will definitely have a job in the media or as a pitchman in the Washington, DC area if he wants it.
Leverage the teamless window: The time between a player's last college game and the draft is wide open. No team, no NCAA, no coaches and no NFL rules to restrict or limit what a player can do. This is a time where big media is trying to extend football season till the draft and are looking for content to fill platforms.
The NFL fan has an insatiable appetite to want to know the players both on and off the field. It's difficult to get to learn about an O-lineman or a defensive back outside of Sunday's TV coverage. So for all you young guys coming out don't be shy about your interests, talents and passions. It will pay huge dividends during and especially after your career is over. Just ask Michael Strahan, Cris Carter, Warren Sapp, Tony Gonzalez, and Deion Sanders.
Follow me on Twitter: @jackbechta