Click here for the entire Inside the Playbook series.
Click here for my previous All-22 breakdown of RG3, Redskins.
On Monday night, Robert Griffin III and the Redskins leaned on the Pistol formation; the zone based running game and play action to target the defensive scheme of the Giants. Using the All-22 tape, let's take a look at two plays where RG3 and WR Pierre Garcon exploited New York's Cover 2 shell.
Personnel: Posse
Formation: Doubles Gun Weak
Route: Skinny Post
Defensive Scheme: Nickel Cover 2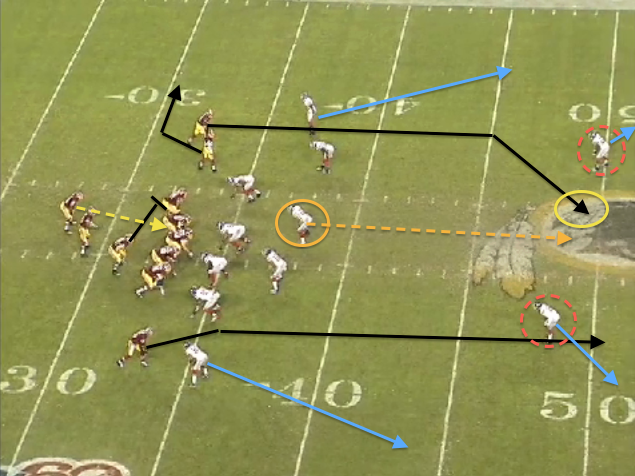 -Let's start with the route scheme. To the closed side of the formation, the Redskins are sending No.1 on a vertical to occupy the SS in the deep half. To the open side, No.2 (Santana Moss) will show the Bubble Screen with No.1 (Garcon) on the skinny post. Ride RB Alfred Morris on the downhill path and force the second level defenders (LB, Nickel) to hesitate and attack the line of scrimmage.
– Base Cover 2 rules for the Mike Backer. Open the hips to the passing strength (two WR side) and run with the inside vertical. Both the FS and SS will drop to their Cover 2 landmarks (top of the numbers), play with depth and drive top down on vertical concepts.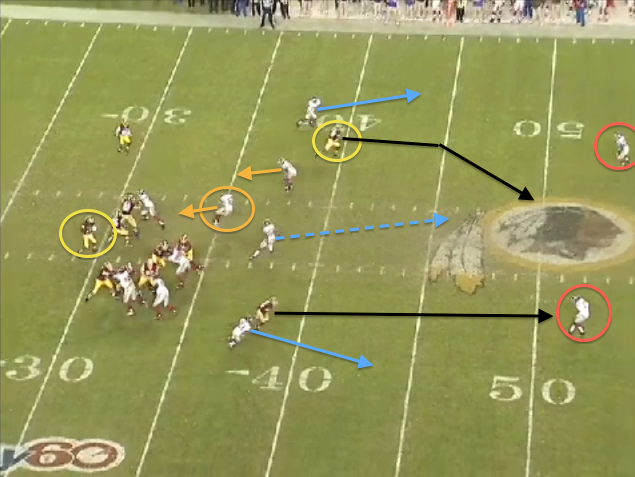 -With the Mike Backer stepping to the line of scrimmage and the Nickel (seam-hook drop) stopping his feet vs. play pass/ bubble screen action, there is a hole between the second level defenders and the deep half safeties. The open side CB will sink at a 45-degree angle to cushion the safety on a possible 7 (corner) route, but there is no help in the middle of the field.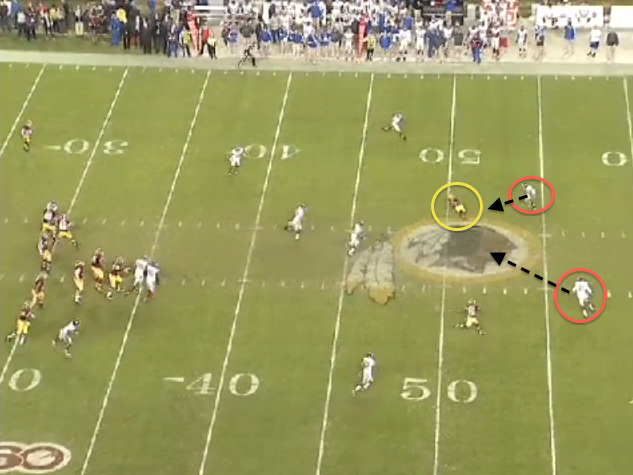 – A quick coaching point on the skinny post. Garcon will release with a vertical steam and break his route at a depth of 12-15 yards. It is a timing concept with the ball being released as Garcon breaks inside. And with no help underneath, RG3 can target the WR in front of the FS breaking downhill on the throw.
Personnel: Posse
Formation: Doubles
Route Scheme: Skinny Post
Defensive Scheme: Nickel Cover 2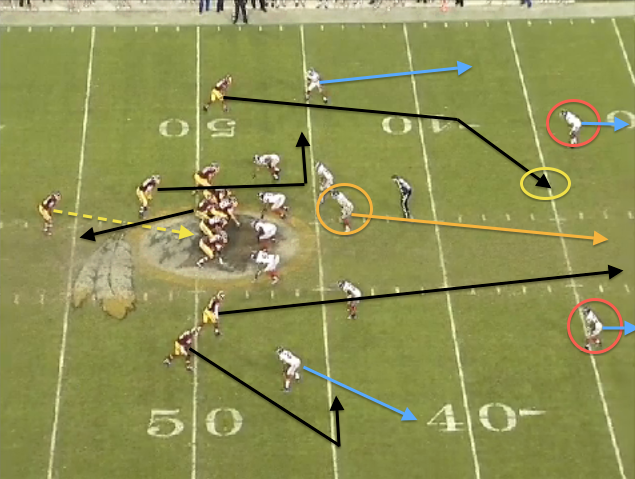 -Here, the Skinny Post comes from the closed side of the formation with Morris aligned in the "dot" (aligned behind center in one back set). Use open side play action, run off the Mike Backer with the Seam and come back to Garcon in the middle of the field.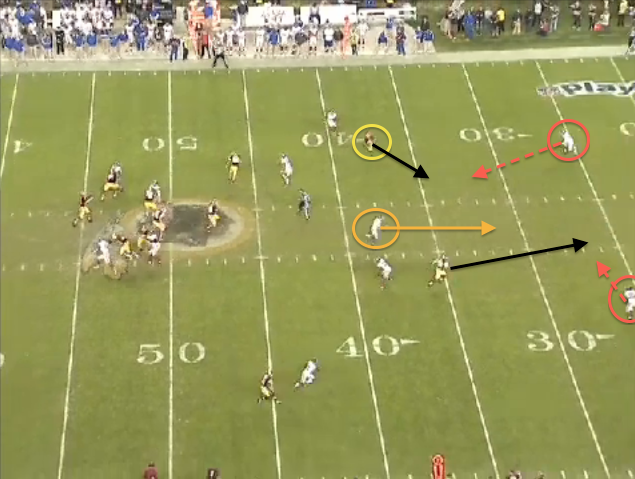 -With the Mike matching the inside vertical to the passing strength and the Sam Backer (closed side seam-hook) removed vs. the TE/H on the flat route, RG3 and the Redskins have once again created a hole to target the Skinny Post in front of the deep half safety.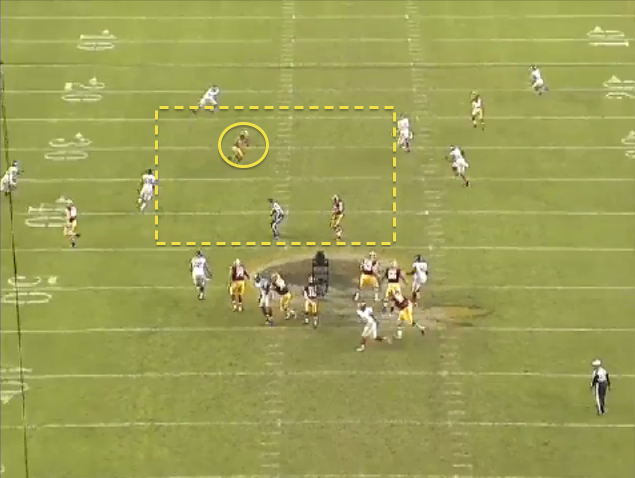 – Look at the middle of the field…it's wide open for Griffin to step into this throw and target Garcon. And once the WR catches this ball, he can create angles to pick up and explosive play.
Follow me on Twitter: @MattBowen41