Tier 4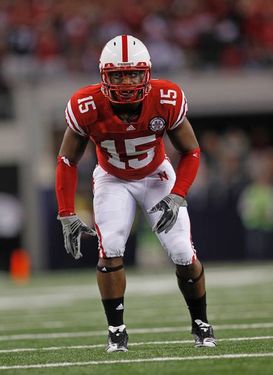 ICONDennard lacks ideal size/speed numbers.
Alfonzo Dennard: Nebraska (5-10, 205)
He's strong/feisty, can press off the line and turn and run. Needs to clean up some technical flaws both in press and off the line, which hinders his balance. But can be a guy who could start both on the outside and in the slot at the next level.

Trumaine Johnson: Montana (6-2, 204)
A talented kid who physically/athletic reminds me a lot of Jimmy Smith (Baltimore Ravens). Now, he's not as experienced as a pressman as Smith was, but has the same type of upside and can be a similar player if he commits himself fully to the game at the next.

Tier 5

Coryell Judie: Texas A&M (5-11, 190)
He's a naturally gifted athlete with good range and great ball skills. Displays enough fluidity and balance to develop as a man-to-man corner, but looks ideally suited for a cover two type role at this stage that allows him to attack the football and create turnovers. An eventual starter in that type of scheme.

Chase Minnifield: Virginia (5-11, 185)
A talented corner who can bend, re-direct, maintain balance out of his breaks and make plays on the football. However, had a tough go as a senior giving up a lot of plays and having a tough time maintaining balance when trying to locate the ball vs. bigger receivers. A potential starter only.