NFP's Introduction to Scouting Class is now registering for our next session! Early bird pricing in effect until February 15th! Save $100 and REGISTER NOW!
We know all about the beautiful throws by Aaron Rodgers, the spectacular sacks of Clay Matthews, and the havoc caused by Charles Woodson. But the Packers would not be in the NFC championship game if not for some major contributions from players who most teams looked the other way on.
Green Bay general manager Ted Thompson and his staff have done an excellent job of filling in the cracks on the Packers' roster—and this year, there have been more cracks than usual because of all the injuries the team has incurred.
Any team in the NFL could have had Sam Shields, who was undrafted last April but quickly established himself as the Packers' nickel corner. Shields was a wide receiver his first three years at the University of Miami, and moved to cornerback before his senior year. He never was a full-time starter at the position. He also had a benching, a suspension and an arrest for marijuana possession in his background.
But Shields could fly, having run a sub-4.3 40-yard dash. "It's a dreaded word, but we liked his potential," Thompson told me. "Our scout Brian Gutekunst liked him quite a bit. We thought he had a good mind, a spirit to play the game. Like a lot of "The U" players, he's not awed by it. The NFL doesn't intimidate him. That's a trait most players that come out of that university have. They feel they are ready to play. He felt that way, but still is unassuming and polite. If we knew then what we know now, we would have drafted him."
Like Shields, outside linebacker Frank Zombo also was picked up as an undrafted free agent. He was an undersized defensive end out of Central Michigan who played hard. At Central Michigan's pro day, Zombo was asked to take part in linebacker drills. He showed enough that Thompson and his staff thought Zombo could make the conversion.
Zombo saw an opportunity with the Packers, and he pursued it with all he had. "He practiced every day in camp, took every rep, and earned it the old fashioned way," Thompson said of Zombo, who started eight games and had four sacks before a knee injury forced him to miss the last five games. "He sprained his ankle really bad in a night practice. He was back practicing the next morning because he knew he had to keep going."
Another outside linebacker who has contributed is Erik Walden. He had three sacks against the Bears in the game that clinched a playoff spot for the Packers. Three teams had given up on Walden when the Packers signed him on Halloween after a rash of injuries. Walden had bounced around in the league since the Cowboys chose him in the sixth round of the 2008 draft. The Packers pro scouting staff of Reggie McKenzie, Tim Terry and Eliot Wolf liked what they saw of Walden in preseason tape.
"He had always been a good special teams player--active, and a chaser," Thompson said. "And this defense fits him particularly well."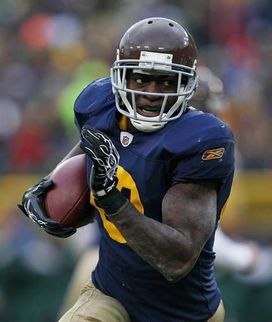 The Packers couldn't be where they are without players like James Starks.
The Packers might not have gotten past the Eagles in the wildcard round if not for James Starks' 123 rushing yards. The sixth round pick was no surprise. He was on all the scouts' list after a productive junior season at Buffalo, and he was a combine invitee (who worked out impressively) even after missing his senior season with a shoulder injury.
You couldn't have blamed the Packers if they had given up on Starks after he pulled a hamstring in minicamp, and it took "an extraordinarily long time" for him to come back. Starks was put on the physically unable to perform list, and the team took a look at him when he was eligible to practice. "During the three week evaluation period, he took every rep on the scout team," Thompson said. "You could see the talent there, and we felt we might be able to use him down the stretch."
You need stars to win championships. But you also need guys like Starks, Walden, Zombo and Shields. Credit Thompson and his scouts for finding them.
"It's a humbling, hard business," Thompson said. "I'm proud of our guys."
Things I Didn't Used To Know
*New Browns coach Pat Shurmur is saying all the right things about Colt McCoy, but the truth is the team is in no man's land with the quarterback. They like what he did enough as a rookie to want to see if he can continue to develop, so that could dissuade them from investing a first round pick in another quarterback. But they haven't seen enough to be certain that McCoy can be the man. The likely scenario is the Browns will have a veteran to compete with McCoy, but if McCoy doesn't step up they will have wasted another year.
*There is a good chance two former Bears head coaches will running the defense in Cleveland. Dick Jauron is the favorite to be named defensive coordinator if Andy Reid does not promote him to the position in Philly, and Dave Wannstedt could join the Browns, perhaps as an assistant head coach.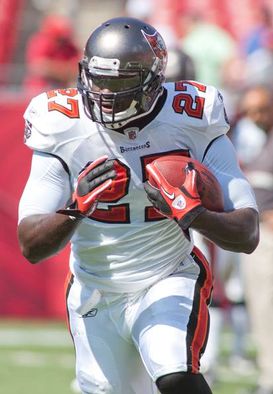 ICONThe Bucs had one of the steals of the NFL season when they picked up LeGarrette Blount.
*If they gave an award for waiver claim of the year, it would go to the Tampa Bay Bucs for picking up LeGarrette Blount last September. The Bucs front office was completely preparedwhen Blount's name showed up on the waiver wire. Bucs general manager Mark Dominik told me the team loved Blount in college. They spent a lot of time with him at the Senior Bowl, and then had him visit their facility as well. They were not overly concerned with the fights he had been involved with. They didn't pick him up during the draft or after the draft because they felt they were set at the position. But after Derrick Ward's poor showing, the Bucs were in the market for another big runner. They claimed Kregg Lumpkin on waivers from the Packers on Sept. 5, but when they saw Blount was available the next day, they claimed him too. After the claim, Titans coach Jeff Fisher called Bucs coach Raheem Morris to vouch for Blount. The Bucs were the only team to put in a claim for Blount. He ended up leading all rookie runners with 1,007 yards. "His acceleration is even more impressive than I thought," Dominik said. "He's been great on and off the field for us."
*The Patriots were the best team money could buy in 2010. You don't think of them as a collection of high priced superstars, but a league source said the Patriots had the highest payroll in the NFL at $148 million. A good chunk of that payroll went into the pockets of Tom Brady, who during the season signed an extension that made him the NFL's highest paid player.
*Bud Adams decided to bring Jeff Fisher back, but word has it he wants his head coach to make some staff changes. Anyone in the National Football League will tell you Fisher had an outstanding staff.
*If Rob Ryan didn't land in Dallas, I hear he had his old defensive coordinator position waiting for him in Oakland.
My Sunday Best: Playmaking safeties
Having Troy Polamalu and Ed Reed on the same field, as they were Saturday in the divisional playoff game in Pittsburgh, always is a treat. Reed and Polamalu are the premier playmaking safeties of their generation.
Here are my best playmaking safeties in the game, with a little help from some of my scout friends. There are some excellent safeties who are not on this list because they haven't made many big plays.
1. Ed Reed. He missed six games and still led the NFL with eight interceptions. No one makes plays on the ball like this guy. His 54 interceptions since he came into the league in 2002 are more than any player has.
2. Troy Polamalu. He's a more versatile player than Reed—a better run defender, tackler and blitzer. And he also very well could be the NFL defensive player of the year.
3. Nick Collins. In his five years in Green Bay, he has 21 interceptions, five forced fumbles and 66 passes defended.
4. O.J. Atogwe. He has a good feel in centerfield and good ball skills, as his 22 career picks attest.
5. Chris Harris. Despite some physical limitations, Harris has instincts and a nose for the ball. He has knack for coming up with takeaways. He has five picks this year. One year he had eight forced fumbles.
6. Earl Thomas. It's early in his career, but the Seahawks rookie came up with five picks and a forced fumble. He has the range and cover ability of a cornerback.
7. Jairus Byrd. He's had 10 interceptions and three forced fumbles in two seasons with Buffalo.
8. Charles Godfrey. Not many people know much about Godfrey, but he is an opportunistic safety who gets takeaways for the Panthers.
Numbers Games: Seahawks Then vs. Seahawks Now
Last year, the Seahawks finished 5-11 and the organization subsequently made sweeping changes through the front office, coaching staff and roster.
This year, the Seahawks finished 7-9, squeaked into the playoffs and upset the Saints in the wildcard round. They take on the Bears Sunday in the divisional playoff round.
But are they a better team in 2010 than they were in 2009? There are some numbers that would suggest otherwise. The only numbers that count are wins and losses, but tell me—which was the better team statistically? The 2009 team scored better or even in 15 of these 20 key stats.

2009 Seahawks 2010 Seahawks
Points scored 280 310
Points allowed 390 407
First downs made 297 260
First downs allowed 305 313
Third down % made 33.33 35.51
Third down % allowed 39.01 39.50
Yards gained 5069 4765
Yards allowed 5703 5897
Average gain 4.9 4.9
Average gain allowed 5.6 5.5
Rushes 395 385
Rushes allowed 428 452
Average run 4.0 3.7
Average run allowed 4.1 4.2
Comp. pct. 61.08 59.56
Comp. pct. allowed 65.85 57.95
Passer rating 76.7 72.1
Passer rating allowed 93.4 89.7
Giveaways 31 31
Takeaways 23 22
Scout Talk: Class of 2011 Outside Linebackers
Teams that are outside linebacker shopping should find what they are looking for in the April draft.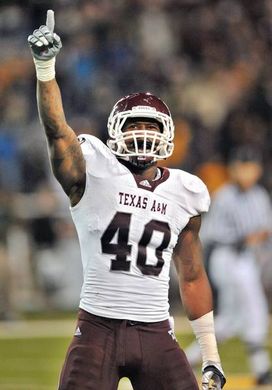 ICONOn most team's draft boards, this guy is No. 1 at outside linebacker.
Texas A&M's Von Miller is the prize of the linebacker class, though he will fit a 3-4 team best because of his exceptional ability to rush the passer. It's possible a 4-3 team with an up the field scheme will consider him a defensive end. His pass rush skills are too good for him to be doing much of anything else though. Based on talent, Miller should be a top five pick.
Akeem Ayers of UCLA is a similar style of player, though he doesn't have Millers feel for pass rush. Because he is big, explosive and physical, Ayers figures to be plucked by a 3-4 team picking in the mid-to-late stages of the first round.
Teams that use a four man front will be drawn to Bruce Carter, who can be a Sam or Will. Scouts say the North Carolina product isn't the most natural linebacker, and he's still earning, but he is impressive physically.
Front office men are very intrigued by Dontay Moch of Nevada because they have a verified 40 time of 4.19 on him. That's unbelievable for a linebacker. Moch doesn't have great instincts, but he can make up for it with that speed. And that speed translates to any kind of scheme. It's difficult to envision him getting out of the second round.
Four players who look to be third round considerations are Stanford junior Thomas Keiser, Washington's Mason Foster, Mississippi State's K.J. Wright and Connecticut's Lawrence Wilson.
The wildcard in the class is Boston College's Mark Herzlich. He was considered a top 10 pick after the 2008 season, but he sat out in 2009 with a rare form of bone cancer. In 2010, he didn't play anywhere near up to his previous standard, and he battled through injuries. I've had scouts tell me they think he will be chosen anywhere from the third to the fifth round.
One Man Yelp: Chinese Mothers
This story helps to explain the gap in the technology and labor between East and West. We have more fun; they have more discipline and accountability. And one more thought on this story: some of those Chinese mothers probably would make great NFL coaches, don't you think?
Hot Reads
*If the Panthers give Ron Rivera the same resources they gave John Fox, it's going to be very difficult for him to win there. Rivera deserves better.
*We should judge John Elway only by what he does in his new role, and his first move, hiring Fox to be his head coach, was a very, very sound one.
*If Peyton Manning wins only one championship, he should not move down the list of all-time great quarterbacks. It's not his fault the Colts were one of the most beat-up teams in the NFL. Put him on the 49ers of the 80s, or even the Bears of the 80s, and he might have more rings than fingers.
*Stephen Ross is starting to remind me of Al Davis—except he doesn't have Davis' credentials. No wonder Bill Parcells bolted.
*A 16 game regular season with two preseason games is the best idea I've heard yet. And it probably has absolutely zero chance of being agreed upon.
*If Mario Williams were my property, there is no way I would consider playing a 3-4 defense.
*Something tells me Antonio Cromartie is going to regret running his mouth about Tom Brady.
*Wes Welker is as brilliant at the podium as he is on third downs.
Dan Pompei covers pro football for the Chicago Tribune at chicagotribune.com.