NFP's Introduction to Scouting Class is now registering for our next session! Early bird pricing in effect until February 15th! Save $100 and REGISTER NOW!
To my old friends, hello again.
And to my new friends, allow me to introduce myself.
I have been blessed to have been around the greatest game in the world for 25 years.
You may have seen my stories in the Chicago Tribune, my current full-time employer. Or in the Sporting News, where I worked for nearly 10 years. Or in the Chicago Sun-Times, where I started out.
Or you may have seen me on ESPN2's First Take, where I was a regular contributor. Or you may have read my columns on NBC.com, where I previously freelanced.
What I'm most interested in is the game — the strategies, the matchups and the incredible abilities of the athletes who never cease to amaze me. I'm much less interested in contracts, drug tests and labor issues. And I am a draft junkie.
I have covered 23 Super Bowls and been a pool reporter for five of them, including three of the Patriots' appearances under Bill Belichick. But I still get goose bumps when the confetti starts falling at the end of the game, and the champions stand alone.
I have learned a lot from talking ball with people like Belichick, Bill Walsh and Mike Martz.
If that isn't enough to be thankful for, I have a multitude of great friends around the league, a beautiful wife, three wonderful kids and a cavachon who always gets the last sip of my martini. And I'm a cancer survivor.
So it's a privilege to be here and writing for you and for a website that has been one of my favorites since its inception. I hope to maintain the high standards the writers here have set, providing insight and analysis. And I look forward to the challenge.
I invite you to follow me on Facebook and to email your questions at dan.pompei@nationalfootballpost.com. I'll be answering them regularly.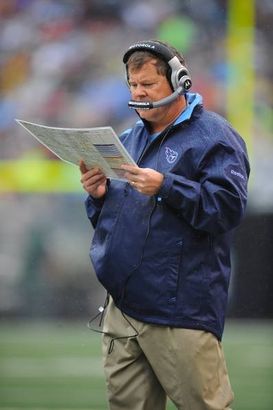 ICONVince Young is primed to have a big year for offensive coordinator Mike Heimerdinger and the Titans.
Things I didn't used to know

*Whatever happened in that nudie bar aside, Vince Young has had a really, really good offseason and is primed for a big year. In fact, Titans offensive coordinator Mike Heimerdinger tells me of Young's hundreds of passes in OTAs and minicamp, he threw only two interceptions. That's really impressive.

*Signing unrestricted free agents after June 1 has a hidden benefit: the acquisitions don't count in the formula for compensatory draft picks. Among the teams that took advantage were the Ravens (kicker Shayne Graham, cornerback Walt Harris), the Bucs (guard Keydrick Vincent), the Texans (fullback Justin Griffith) and the Lions (cornerback Dre' Bly).
*Assistant coaches are going to get screwed if there is a lockout next March. Lockout language in contracts calls for them to receive pay cuts between 25 and 50 percent of their salaries. Some of their pay cuts will begin in March, others will begin after 60 days, depending on the team. Many head coaches, except for the really big dogs, also will be affected.

*No one is going to get screwed in a lockout more than scouts, however. Twenty-four of the 32 teams have lockout language in their scouts' contracts that will call for pay cuts between 25 and 50 percent. But unlike virtually every other department in an NFL organization, the scouting department will have to carry on as usual. For scouts, it will be the same job for less pay. Among the teams that have not asked for pay cuts from scouts are the Colts, Patriots, Saints and Seahawks. Bravo to them.
My Sunday best

The best teams on paper heading into training camp:
1. Vikings: I thought they were the most talented team on paper last season, and nothing has changed to make me think otherwise. So yes, I'm assuming what you are assuming about No. 4.
2. Ravens: If they were healthier last season, they might have given the Colts a run for the AFC title. An offense on the brink added Anquan Boldin, a red plus receiver.
3. Cowboys: There are some underachievers on this team, but the talent is very strong, almost across the board.
4. Packers: If the cornerbacks don't start playing old, the Packers should have strong talent at every position on the field.
5. Chargers: The talent level isn't quite what it was a couple of years ago, but the Chargers could be a better team.
6. Jets: Mike Tannenbaum has assembled an all-star roster. Now let's see if they can play well together.
7. Colts: This is a team that plays better than its talent because Peyton Manning lifts up everyone around him.
8. Saints: There are quite a few teams with more talent on defense than the Saints, but the New Orleans offense makes up for it.
9. Bengals: Some really gifted reclamation projects like Antonio Bryant, Cedric Benson and Tank Johnson put this team in the upper echelon of talent.
10. Falcons: This team has a lot of young talent that could look better in January than it does in July.
Numbers game: Brian Orakpo's switch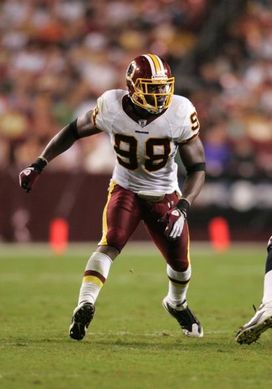 ICONBrian Orakpo had 11 sacks for the Redskins in '09.
As a rookie outside linebacker in a 4-3, Brian Orakpo had 11 sacks for the Redskins — tied for seventh- most in the NFL. He also had five hits and 21 hurries. In his second season, Orakpo is going to be pass rushing a lot more now that the Redskins are playing a 3-4 under new coordinator Jim Haslett.

What might this mean for Orakpo's numbers? Well, consider this: Orakpo rushed the passer about 200 times last season. This season, he could rush the passer upwards of 600 times.

So if his production keeps pace with his opportunities, he will end up with 33 sacks, 15 hits and 63 hurries.

Now, no one is expecting those kinds of numbers from Orakpo. But Haslett and the Redskins are expecting big things. This is what he told me about the 2009 first-round pick: "He's a beast. I love the kid. The guy is smart, he's tough, he's mean, he's a good athlete. He'll do whatever you want and he's got all the skills to be one of the best players in the league. You'd love coaching this guy."
Scout talk: Harvey Unga

Personnel evaluators I've spoken with tell me the Bears got an excellent value by acquiring Harvey Unga with a seventh-round pick in the supplemental draft. Three scouts said they rated Unga as a third-round talent.

The consensus was that if Unga had been in the April draft, he would have been the eighth running back taken. It likely would have gone like this:
1. C.J. Spiller (first round, Bills)
2. Ryan Mathews (first round, Chargers)
3. Jahvid Best (first round, Lions)
4. Dexter McCluster (second round, Chiefs)
5. Toby Gerhart (second round, Vikings)
6. Ben Tate (second round, Texans)
7. Montario Hardesty (second round, Browns)
8. Harvey Unga (third round).

There was no running back taken in the third round in April, so Unga could have filled a void.

He fell to the seventh round in the supplemental draft for a variety of reasons, the most prominent being that supplemental picks usually are devalued because of the timing of the draft.

Unga's character was not an issue with the teams I spoke with. They pointed out he volunteered to Brigham Young officials that he had broken the school's honor code. And one pointed out he scored well on the Wonderlic.

Unga had time to visit and take a physical exam for only one team — the Bears, though the Bears shared the medical information with four other teams who were interested.

Unga's 40-yard dash time of 4.65 undoubtedly hurt him, probably more than it should have. He didn't have time to properly train and condition for the test, and likely could have shaved off considerable time if he had been with a good speed coach. He did vertical jump 35 inches at 244 pounds, which speaks to his potential explosiveness as a runner.

What makes Unga a good value is his versatility. It might be a long shot that he'll be a starting tailback, but he stands a good chance of being a contributor because he can catch the ball and pass protect as a third-down back or rotational back. He also has a good body for special teams, and he might even project to fullback in the right system.

His college production might have been inflated because he played in the Mountain West conference. That's a passing conference, and seven-man fronts are the norm. But Unga still looks good on tape.

The other player chosen in the supplemental draft, defensive tackle Josh Price-Brent, did not represent the same kind of value for the Cowboys, according to scouts I spoke with. Price-Brent carried a free agent/seventh-round grade.

One man yelp: Sean Payton's book and more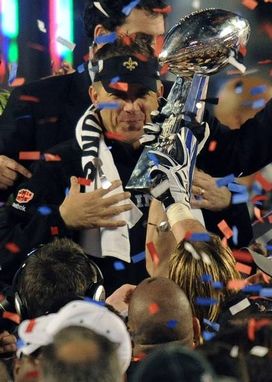 ICONSaints head coach Sean Payton is lost in the confetti.
Everything Sean Payton does, he tries to do to the best of his ability. That explains why his book, Home Team: Coaching the Saints and New Orleans Back To Life, is so much better than the typical coaches' effort. In the book, which debuted on the New York Times best-seller list at No. 8, Payton candidly tells the stories that define his career and takes the reader along on the Saints' magic carpet ride.

Payton told me he made a conscious effort to make this book different from ones he has read. "I dreaded the project if it was going to be the conventional coaches' speak," he said. "You get vested into something like this and you want it to be a quality product. I didn't want to do the cliché book. This was geared more towards four years of stories and things that took place leading up to a championship.

"Our fans always look for more access and want more behind the scenes information. We started with the premise of — 'Wait until you hear this.' But we wanted to tell the stories in a very respectful fashion."

He even found a way to be honest and yet respectful when telling the tale of being interviewed by Al Davis for the Raiders' head coaching position in 2004. He wrote about how Davis ordered from McDonalds for their interview dinner — "not quarter pounders with cheese or Big Macs. The kids-menu cheeseburgers — ten of them. Like the kind that come with the Happy Meal."

Payton told me interviewing with Davis was challenging. "He's the only owner who can talk with you about offensive strategy, defensive fronts and coverages, kicking game, salary cap, team travel, rookie pool. He's coached. He's been a commissioner. Now he's an owner. He can keep you on the edge of the seat. When you leave interviewing with him, you feel you can interview with anyone."

Payton recounts in glorious detail the story of how he imitated Belichick in a team meeting last November in advance of the Saints' victory over the Patriots. But he also writes about how Belichick's Patriots were the model for the Saints.

Even though Payton borrowed from Belichick and others in building the Saints, it was nice to see him take his own path in writing this entertaining book.
*Took the kids to see Despicable Me the other day, and it was a pleasant way to kill a steamy summer afternoon. It fell short of hilarious or brilliant, but the movie was cute, witty, fun and fuzzy. Despicable Me sucks you in visually (we saw the 3-D version), and keeps you engaged with a heartwarming story (who doesn't have a soft spot for orphans?). It isn't a movie that you'll remember forever, but you'll leave the theater with a smile on your face.

*Give a listen to Sting's new album, Symphonicities. He puts a classical spin on many of his hits, with help from the Royal Philharmonic Orchestra. It is an appropriate offering from an artist who changes his sound the way a chameleon changes its color. The constant between the two genres is Sting's crisp vocals. This version of Roxanne is darker without the reggae beat, and the arrangement reflects the mood of the lyrics better than the popular version. Englishman in New York is superior to the original with help from a playful piccolo.
Hot reads

*Losing Vincent Jackson to a suspension for the first three games of the season stinks for the Chargers, but not nearly as much as it could have. The Chargers' first three opponents (Kansas City, Jacksonville and Seattle) collectively lost 70 percent of their games last year.

*Seeing Daniel Snyder comment on the passing of George Steinbrenner reminded me that Snyder has tried to be an NFL version of Steinbrenner. But what worked in baseball doesn't work in the NFL.

*I believe the late Don Coryell will get in the Hall of Fame — and should get in. The argument against his induction is the absence of championships on his resume. But he has changed the game more than all but a few coaches. Can they write the history of the game without mentioning Coryell? No they cannot. If you don't believe me, read this: http://sportsillustrated.cnn.com/vault/article/magazine/MAG1171812/index.htm.

*Watching the World Cup and being appalled by the really bad officiating has enhanced my appreciation of NFL officiating. It's better than most of us give it credit for.