Our panel of NFL experts here at the National Football Post have made their season predictions. Division winners, wild cards, conference championship games and a world champ to be crowned down at Super Bowl XLV in Dallas on February 6, 2011. Will anyone challenge the 2009 prediction champ Joe Fortenbaugh (who took the Saints to win it all last season) in this year's selections?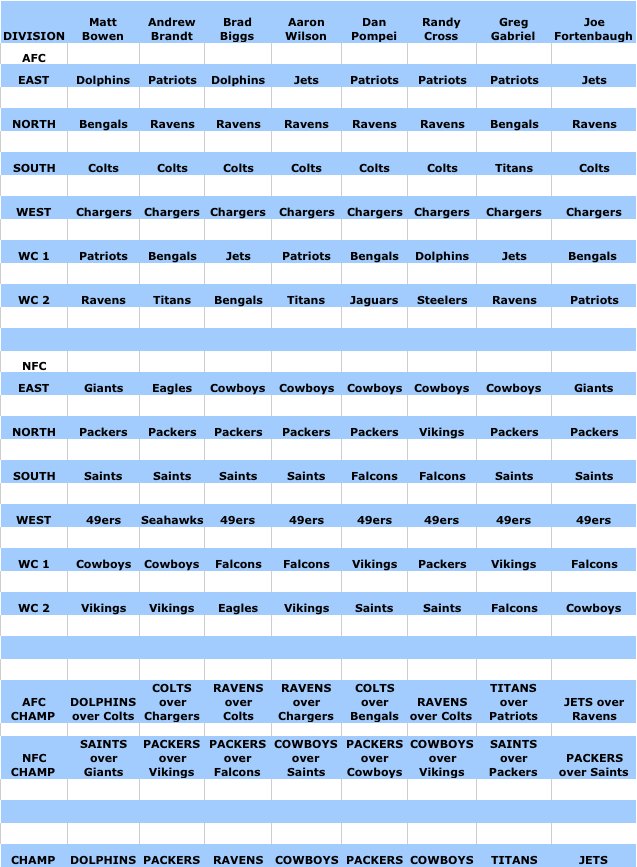 NFP's Introduction to Scouting Class is now registering for our Winter sessions! Save $200 if you register before December 1st! REGISTER NOW!
Check out our partners at TiqIQ for the best deals on all games on the 2014 NFL schedule.