Lose for Luck
The noise this season about "Lose for Luck" always seemed strange. I understand the concept, but question the possible execution.
Football is the ultimate team sport. The best – and worst – players play less than half of the plays. Beyond pride in performance, I cannot envision football teams intent on losing. Are players going to stop blocking and tackling? Seriously?
Moreover, players on the league's worst team have a lot more to fret about than Andrew Luck. A team finishing with the first pick in the Draft is going to have considerable turnover in coaches and players, meaning many of them won't receive the benefit of playing with Andrew Luck.
Colts: Take him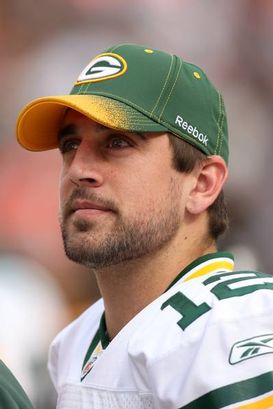 ICONAt the Packers, we selected Rodgers knowing he would sit behind Favre.
Although we were drafting in the 24th position as compared to the top pick, I remember selecting Aaron Rodgers in Green Bay in 2005 (I got him on the phone after his long wait and kept him waiting another excruciating 12 minutes in case we received a strong offer to trade the pick). We had the most durable quarterback in NFL history -- Brett Favre (remember him?) -- still playing at a high level but picked Aaron, not for the present, but for the future.
The Colts will likely be in a similar position and they must select Luck. Franchises need to evolve. Peyton Manning is their past and, assuming recovery from his neck injury, short-term future; Luck could be their long-term future, and a bright one at that.
Short-term Finances
Peyton Manning has a $28 million option bonus due in February and a $7 million salary in 2012. Whether the Colts exercise, renegotiate, or delay payments of that option is an interesting debate for another column. Whatever their decision, they should select Luck. Yes, there will be a disproportionate amount of money at quarterback but it will not be much different than this year, as the Colts paid $4 million to Kerry Collins as an insurance policy. And unlike Luck, Collins had no upside.
And, of course, by the time Luck is in a position to make "real money", the Colts will likely have moved on from the legendary Manning.
In Green Bay, we paid Favre about $35 million for the three seasons that Rodgers was his backup. A similar scenario may ensue in Indianapolis.
With the Colts having a season to forget, their Luck can change in April.
Follow me on Twitter at adbrandt.