NFP's Introduction to Scouting Class is now registering for our next session! Early bird pricing in effect until February 15th! Save $100 and REGISTER NOW!
Click here for the entire Inside the Playbook series
Click here for my breakdown of Offensive Personnel Groupings
Click here for my breakdown of Offensive Formation Alignments
During the season at the NFP, I talked about the base NFL run game using video to highlight the top schemes in playbooks around the league: Lead Strong, Lead Open (weak), Power O and Counter OF.
Today, let's go up on the chalkboard (showing only the core of the formation) and focus on the "backfield action" of multiple run schemes you will see on Sundays. No defensive fronts or blocking assignments here. I want to keep this basic before we get into running the "G Lead" or the "Wham" vs. 8-man fronts.
A simple guide to gain a better understanding of what NFL offenses are really doing when they go to the run game.
BASE NFL RUN GAME/ BACKFIELD ACTION
GROUP 1
- Lead Strong
- Lead Weak
-Power "Bob" O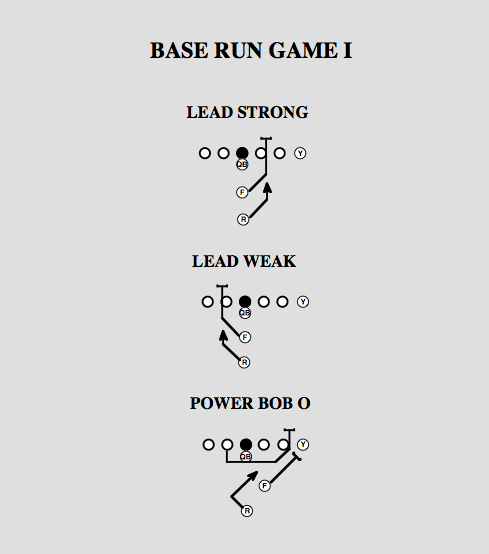 GROUP 2
-Lead Draw
-Counter OF
-"G" Lead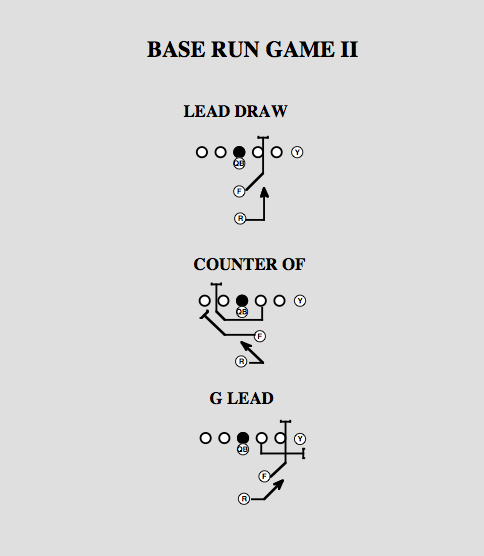 GROUP 3
-Toss
-Crack Toss
-Wham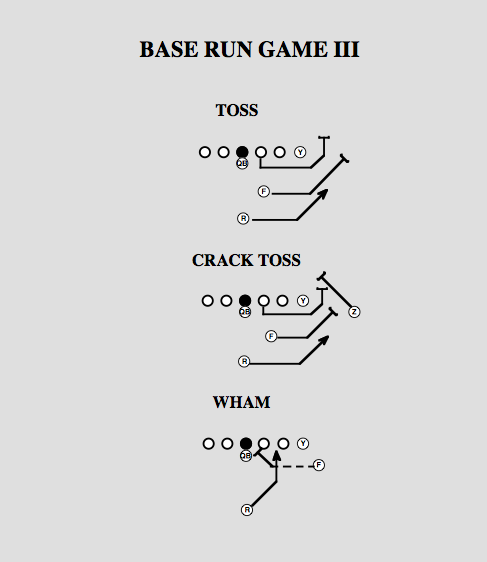 GROUP 4
-"Crunch"
-"Bim"
-Inside Zone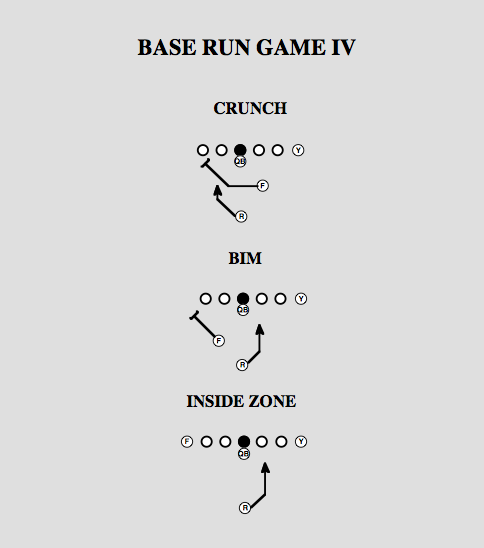 GROUP 5
-Outside Zone
-Stretch "C"
-Stretch "G"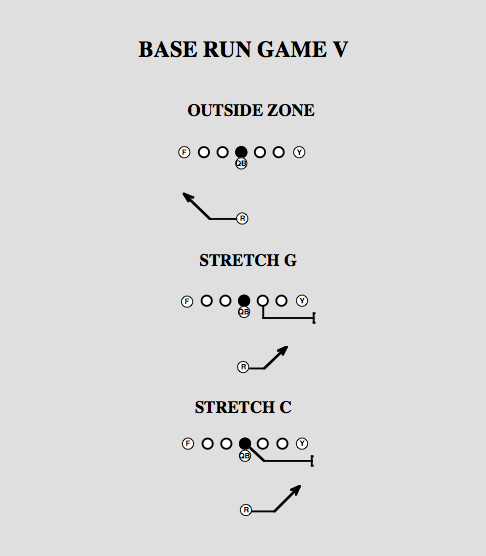 Up next: Backfield alignments
Follow me on Twitter: @MattBowen41