NFP's Introduction to Scouting Class is now registering for our next session! Early bird pricing in effect until February 15th! Save $100 and REGISTER NOW!
The NFP's Matt Bowen and Wes Bunting are back with the "Run N' Shoot" Podcast to talk NFL playoffs and breakdown some of the top prospects in tonight's LSU-Alabama matchup in the BCS Championship game.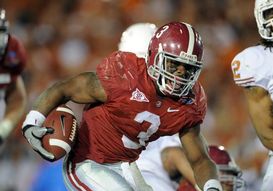 ICOnRichardson highlights a BCS matchup that is loaded with NFL talent.
The guys take a detailed look at Tim Tebow, the Broncos game plan and get into the Xs and Os of Demaryius Thomas' 80-yard TD in OT that sent the Steelers home for the offseason.
Plus, Bunting gives you a list of players to watch tonight that will hear their names called early in the upcoming NFL Draft.
Plenty to take in…
Follow Bowen on Twitter: @MattBowen41
Follow Bunting on Twitter: @WesBunting