How to deal with them?
Don't use any bush league negotiating tactics. Be direct, present your case and demands with conviction, and then just shut your mouth.
Stay firm on your demands, don't back down, they will respect you for it.
These guys are dealmakers, they care more about getting the deal done, getting the player and the long terms effects of the deal on their organization. Don't be afraid to present a deal and just say, "Take it or leave it".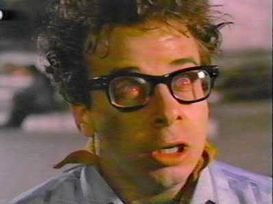 The Key Master always aims to please the Gate Keeper (the GM).
The Key Master: The Key Master makes up the majority of capologists in the NFL. They probably have been managing a cap for the same team for a long time. They are good at their job, have a lot of authority and only have to seek permission to close a deal on their more costly players.
Many top execs (GMs) in the NFL come from the scouting side and want very little to do with the cap. They rely heavily on the Key Master to help get their job done. This salary cap manager usually works very closely with the head coach or GM.
How to deal with them?
Help them see the value in your client. Give them as many comps as possible because they are usually not evaluators of talent and probably come from the law or accounting side of business.
Be knowledgeable and understanding to their cap situation but don't necessarily be sympathetic to it. The Key Master is usually loyal to one or two people in his organization so help him/her please who ever that is. Help make them look good in their bosses' eyes.
As an NFL agent, we can be more effective deal makers for our clients when we understand how an organization is internally structured, who is really calling the shots and understanding the make up and personality of the guardians of the cap.
Follow me on Twitter: @Jackbechta
NFP's Introduction to Scouting Class is now registering for our Winter sessions! Save $200 if you register before December 20th! REGISTER NOW!