As part of the CBA, players have the right to buy two tickets from their owner. However, coaches and front office execs are at the mercy of how each owner wants to handle ticket allocations to them. As the secondary market for tickets has skyrocketed over the last two decades, owners have made access to tickets harder to achieve. Although they have to sell them to players, per the CBA, if the player asks for them, most teams now make it difficult for players to buy them. They have added stipulations such as "picking the tickets up in person on the Thursday before the Super Bowl in the Super Bowl city". Some players will still fly in, pick them up, sell them, make a nice profit and use the cash to cover the cost of the trip. However, most don't want to go through the hassle and the tickets revert back to the owner.
Al Davis was one of the first owners to make it difficult to buy tickets. Players had to actually pick them up in his office the week of the Super Bowl. Many players didn't want to return to the team office after the last regular season game.
For many years, the strength coaches made more money handling ticket sales than anyone. In the eighties and nineties, ticket brokers would deliver a suitcase full of cash (usually $200,000 to $300,000) to the strength coaches. The coaches would pay cash up front to players and coaches, usually about $1,000 to $1,500 per ticket (when tickets were $450) and get paid about $200 to $400 per ticket they bought from players and coaches. Everybody in the building would usually know what was going on, except the owner. One strength coach told me he made over $40,000 one year.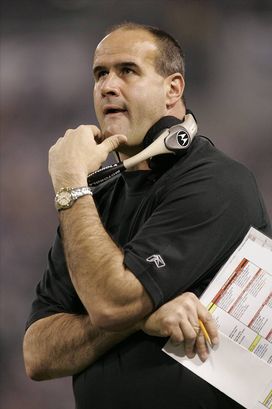 ICONMike Tice was doing what everyone else had been doing for years, however the NFL had to make an example of someone.
The year the Raiders played the Bucs in 2003 in San Diego, ticket prices went through the roof. The stadium only held about 70,000. Sting was playing at halftime and every big shot from Los Angeles wanted in. It seemed that after that Super Bowl, face value was doubled and owners started making it even more difficult for players, coaches and execs to resell tickets. Now, my only question is what happens to all those tickets the owners retain for themselves? Do they go back to the open marketplace where fans have a chance to buy them at them at face value? I don't think so.
Also, teams openly sell thousands of tickets to brokers under the guise of travel packages. Groups like Prime Sports buy as many as 2,500 for as much as a $3.5 million premium and pay the participating teams (they justify saying this is to cover the costs to operate the game). Then again, the League may be openly scalping tickets under the name "NFL On Location". These tickets coupled with a room and pregame party sell for as much as $10,000 each. Since the League may be in the scalping business they will do nothing to police the teams.
Some players, coaches and team execs that get access to tickets are still making a little spread on their tickets, usually about $1,000 per ticket. There are still a handful of owners who don't really care what they're employees do with the tickets and there are even a few who take good care of their players, scouts and coaches by giving away the whole allotment and getting their tickets to them early without them having to jump through hoops to get them. The others, well, it would not be wise for me to publically speculate what they do with their allotment.
Three tips on scoring Super Bowl tickets: 1) Wait until Thursday when the coaches and players' allotment flood the secondary market. If you deal directly with a player or team exec, you cut out the middleman and get a better price. 2) The best prices are usually found on game day in upscale hotel lobbies around the Super Bowl city. However, occasionally, prices can go the other way. 3) Get to know an NFL player or exec. I know one guy who trades limo services with players each year in exchange for two tickets.
Follow me on Twitter: @Jackbechta