As another NFC Personnel Director put it, "we make the investment in scouting those kids anyway, we send them to the Combine, so why not draft them and get a return on our investments. Its harder to obtain the guys who we really want in the undrafted free agent market."
As for me, adding three more rounds makes total sense. The compensatory picks would be moved to the back of the draft. More picks would give GM's an additional trading tool thus promoting even more draft day trades and in-season trades. It would help to eliminate putting the placement of undrafted free agents solely on the shoulders of the agents; many of whom may not have the skill set to pick the perfect team for their clients anyway. It would also force teams to more fairly compensate the additional 96 players with modest signing bonuses, which they most likely did not receive as an undrafted free agent.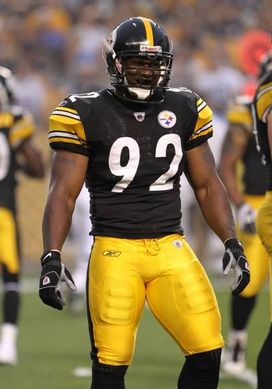 ICONJames Harrison went undrafted in 2004. What team wouldn't want him on their D?
Best of all, it rewards the teams with the most efficient scouting staffs. Alot of the picks in the late rounds would really fall on the opinion and knowledge of the regional scouts. Another benefit for fans and the NFL is that there will be more content for their media partners, which has become a nice little profit center for the league. Furthermore, fans will get more information on the players who are drafted as the undrafted players usually receive little attention.
The time immediately following the draft is known as the worst two hours of the year for agents and scouting directors. It's a time when the careers of players can be sent down the wrong paths and scouting efforts are wasted because another team pays a bigger signing bonus. So if everybody wants it, why don't we do it?
Follow me on Twitter: @Jackbechta