NFL post-career obligations
by Jim Steeg
May 15, 02012
Print This
"For everyone to whom much is given, of him shall much be required." -- Luke 12:48
The recent tragic death of 20-year NFL veteran and Hall of Fame-bound linebacker Junior Seau has focused a great deal of attention on brain trauma and the impact on NFL players' post-football career life.
Some media have additionally looked at a more troubling situation which may affect many more players – how ill-equipped today's NFL players seem to be for their transition into retirement. This is a sad phenomenon of the past 25 years. Prior to the 1990s, the vast majority of NFL players prepared themselves for careers when their playing days were done. The advent of multi-million dollar contracts were only just evolving. As hard as it is to fathom, as late as 1975, most NFL players were making less than $75,000 per year.
The NFL offseason in the 1970s and 1980s was truly that – an offseason. Players had the time and energy to pursue other business ventures and even return to school to obtain their college degrees. Many of those players used their connections in their team's community to develop business relationships. The interactions at club and charitable endeavors allowed relationships to foster with the local business community. All of which provided valuable launching pads to post-NFL career opportunities, and in many cases, soft, successful landings.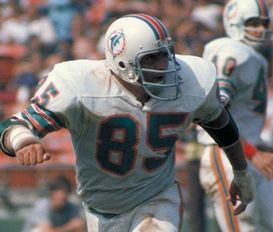 Former Dolphins great Nick Buoniconti used his offseason time to get his law degree.
The NFL player of the 70's and 80's ended their regular season in December and the Super Bowl was played in mid-January. The players did not return to the football complex till July. Players either stayed and established roots and careers in the team city or many returned to college as their home. From my days with the Dolphins, I remember players like Nick Buoniconti using that time to get his law degree or Doug Swift to get his medical degree.
As the 1990s approached, and the NFL was feeling the after-effects of its battle with the USFL, the players began to benefit with increased salaries. The final settlement of the lawsuits over the Collective Bargaining Agreement in 1992 also brought new financial prosperity to the players. Unfortunately, in many ways, it also brought year-round training and organized team offseason on- and off-field preparation. Teams started to require onsite offseason workouts, classroom sessions and more and more on-field activities during the winter and spring. The NFL offseason, which once ran from January to late July, shrunk to early February to late June/early July.
The NFL initiated programs to encourage players to continue their education, obtain internships in business and broadcasting and explore entrepreneurial endeavors. As great as the NFL's business management and entrepreneurial programs at Harvard Business School and Wharton School at the University of Pennsylvania have been, quite frankly, they accommodate fewer than 5 percent of the players. Unfortunately, over the years, far too few have taken advantage of these programs, along with the league's broadcasting boot camps.
Futhermore, there developed a prohibition against teams employing players in offseason jobs and training, which would have given them a taste of a post-NFL career path, as there were salary cap implications to these types of employments.
The transition from the NFL into retirement is an extremely difficult one for most players. They have devoted all of their energies into making the team and staying on the team, every step of the way. Since the earliest of times, in high school through college and the NFL, this has been the players' complete focus. Developing football skills has been the priority of their bosses: the coaches. Their transition also can be inhibited physically, with increasing weight gains after years of eating large meals to keep up their weight and years of working out an extraordinary number of hours per week. Their transition also can be inhibited mentally, as they suddenly have too much time on their hands, after having lived a very structured life for a minimum of 26 weeks per year. Each and every day, almost year 'round, they knew what their schedule and their responsibilities were. Eat, sleep, think and dream football.
Among the issues that become paramount is marriage counseling. There not only is a transition for the player once he retires from football, but also for the spouse. The NFL Players Association estimates that 50 percent of ex-football players' marriages end in divorce. Many of the divorces take place within the first year of retirement. The number of divorces exceeds the nationwide average. A divorce will quickly change the financial planning even the best prepared players have made for their post career. No wonder Sports Illustrated reports 78 percent of post-NFL athletes are broke within two to five years of retirement.
Imagine the structure from which a retired player leaves: you are told when to get to work, when to work out, when to be in meetings, when to be on the field, what to do on the field, when to eat, what to eat, when to board the bus, when to talk to the media, what to say to the media, when to meet with sponsors, and so much more. Your life has been structured – programmed – by someone else. In some cases, for decades, starting in college.
Unlike most businesses, almost every NFL player is either fired or forced to retire before they feel their time is up. If statistics are to be believed, for many this happens around the age of 25. Even a grizzled veteran may be fired at the age of 30. This is unlike most jobs with the exception of the military. For military veterans, a great deal of effort is placed in reconnecting them with the non-military world. They often are trained in technical applications for jobs outside of the military. In today's economy, we are seeing the difficulties of individuals in their 40s, 50s and 60s, who have been job eliminated, and are forced to reinvent themselves, often having to develop completely different skill sets in order to find employment. An NFL player has to do the same thing, just by the nature of his career. Yet, here's the sad truth: Colleges and the NFL do little to prepare them for real life. Heck, George Clooney's character in the movie, "Up In The Air," offered more transition.
Former NFL Head of Special Events Jim Steeg was responsible for changing the Super Bowl from a championship game into the event it is today. He also was the man who turned the NFL Draft from a behind-the-scenes meeting into a televised spectacle.