NFP Sunday Blitz
by Dan Pompei
July 25, 02010
Print This
This always is a bittersweet week in the NFL for coaches, front office people and players.
The weeks of late June and early July are the only on the calendar in which the NFL takes a breath. This is the first week in a long, sometimes grueling grind, and a time to say goodbye to family, friends and the relaxed pace of summer vacation. Though more teams are holding training camp at home, 15 NFL teams still pack up and leave.
But everyone is excited to get back to work. These men treasure the opportunity to compete against the best and to be a part of something so grand. Optimism runs rampant. Every team in the league believes it is improved and has a chance to do something special, and can't wait to prove it. And it all begins now. It's off to training camp.
Things I didn't used to know
*The Eagles quarterback who has caused the most offseason buzz in the building is not Kevin Kolb. And it's not Michael Vick, either. It's Mike Kafka, the team's fourth-round pick out of Northwestern. Philly offensive coordinator Marty Mornhinweg tells me Kafka has been "on fire" in offseason practices, and praised him for his quick decisions. He said Kafka has been one of the most accurate rookie passers in the offseason that he ever has seen. Sounds like this kid has an outstanding chance to develop into a starter in that top-notch Eagles system.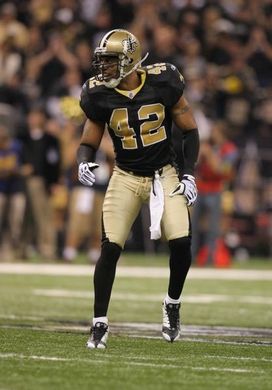 ICONDarren Sharper
*Saints coaches are putting safety Darren Sharper on a "pitch count" at the start of camp in order to see how much Sharper's knee can handle after microfracture surgery four months ago. They intend to have him practice only once a day, and keep him off artificial surfaces as much as possible early on. They also will be monitoring Sharper's weight closely to make sure he doesn't get too heavy. Last year he got below 210 pounds, and the results were excellent. It's even more important Sharper stays light this year.
*The way NFL teams distribute medications to players could be changing as a result of a pharmaceutical company that was improperly filling prescriptions for the Chargers, as well as many other teams. I've been told it's commonplace for team doctors to load up the meds in their little black bags so they are ready for anything. But the problem is it's illegal to possess and travel with those meds without prescriptions. So the process of getting prescription medication to players could be getting a lot more complicated in the near future.
*New Jets defensive line coach Mark Carrier sees a little Terrell Suggs in Vernon Gholston. The Jets are converting Gholston, who has yet to record his first sack, to defensive end this year. The former sixth pick in the draft has bounced around between linebacker and defensive end previously, but Carrier told me he thinks Gholston can thrive if he can hone in on one position. Gholston is bulking up to 270 after playing ten pounds lighter, and he's trying to play with more power. In order to better understand how his skills fit the position, Gholston has been watching tape of Suggs.
My Sunday Best
The best sites for training camp in my book:
1. Napa Valley, CA. This may be the best site for anything. The Raiders stay at a nice hotel. It doesn't get as hot here as it does in many camps. And there is plenty to do after the air horn sounds — including sampling the local specialty.
2. Flagstaff, AZ. The Cardinals' summer home, on the Northern Arizona campus, sits 7,000 feet above sea level, so the temperatures are very pleasant, much cooler than what most people think Arizona might be like in August. The area is beautiful, with tall pines providing the backdrop. There are plenty of outdoor activities (the Grand Canyon is a little more than an hour away), and the city's downtown section offers some nice diversions.
3. Green Bay, WI. There is no fan experience quite like going to a Packers training camp practice. Before and after, the Packers' atrium is open for a bite and a swig at Curly's Pub, which offers the same fare players are served (well, minus the draft beer). Fans also can tour the Packers Hall of Fame or tour Lambeau Field. Before and after practice, Packers and young fans mingle in a decades-old tradition when players ride kids' bikes back to the locker room — with the kids sitting on the handlebars.
4. Latrobe, PA. The campus at St. Vincent's provides an old-school training camp backdrop for the Steelers to hone their old-school football style. With monks walking the campus, it feels like a land time forgot. The area is picturesque and quaint, and Steelers fans come here in droves.
5. San Antonio, TX. The Cowboys start out here before jetting to Oxnard, CA. The Alamodome is a unique environment for training camp, but it works for this team. The team stays in a downtown hotel on the River Walk, and fans can experience culture and history as well as America's Team.
6. Flowery Branch, GA. This is a better site for the Falcons than it is for visitors. But it really is outstanding for the team. Players have everything they need in one spot, including condos where everyone stays.
Numbers games: Missing Big Ben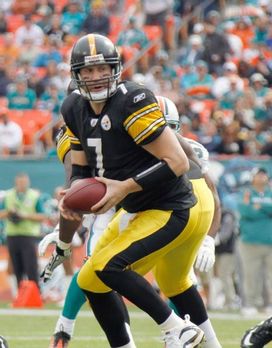 ICONBig Ben's absence will alter the Steelers' gameplan.
Should Steelers fans be in a state of panic because Ben Roethlisberger will be suspended for the first four to six games of the season? Well, the numbers say they should definitely be nervous.
The Steelers have struggled without Roethlisberger before. In the last six games he has missed, which spans four years, they were 3-3.
Byron Leftwich is expected to replace Roethlisberger. In his last six starts, which spanned four years and three teams, he did not win a single game.
And really, backup quarterbacks should be expected to struggle. Last year teams that started a player other than their primary quarterback won only 26 percent of the time (17-48). What's more, only two backups had winning records. One of them, Carolina's Matt Moore, now is a starter.
So let's say Roethlisberger misses six games (Falcons, Ravens and Browns at home, Titans, Bucs and Dolphins on the road). Best case scenario is probably a 3-3 record. Of the 21 teams that have started out 3-3 over the last three years, 57 percent failed to make the playoffs.
The Steelers might be different because they have an unusual circumstance. But there is no doubt that missing Roethlisberger for four to six games could be a precursor to missing the playoffs.
Scout talk: What's on the street
As camps are opening, a number of quality veterans still are on the street. Based on conversations with personnel men, these players are the best of what's left.
Quarterbacks
1. Patrick Ramsey; 2. Jeff Garcia; 3. Josh McCown; 4. JaMarcus Russell.
These players likely all will be snapped up by the end of preseason when injuries start to hit or disappointments start to sink in.
Running backs
1. Brian Westbrook; 2. Justin Fargas; 3. Kevin Jones; 4. LenDale White; 5. Chris Brown; 6. Thomas Brown; 7. Adrian Peterson.
Age and/or injury is a factor with most of these players. Westbrook may never be the back he once was, but he can help a team that needs a second back.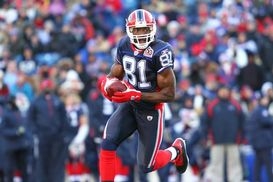 ICONTerrell Owens can still play, but who will roll the dice on the WR?
Wide receivers
1. Terrell Owens; 2. Kevin Curtis; 3. Mark Bradley, 4. Kelley Washington; 5. Shaun McDonald.
If T.O. were three years younger and 100 decibels lower, he'd already have a job. As it is, some of these others might find work ahead of him.
Tight ends
1. David Martin, 2. Steve Heiden; 3. L.J. Smith; 4. Sean Ryan.
This is one of the leanest positions. Good luck if your team has a tight end injury.
Offensive tackles
1. Flozell Adams; 2. Wayne Gandy; 3. Damien McIntosh; 4. Shawn Andrews.
These players, with the possible exception of Andrews (who is a wild card), should not be unemployed long. The demand for good tackles always exceeds the supply.
Guards
1. Chester Pitts; 2. Jamar Nesbit; 3. Elton Brown; 4. Aaron Sears.
Medical concerns aside, these players have the ability to start for a number of teams.
Center
1. Kevin Mawae; 2. Melvin Fowler.
Mawae may be 39, but he carried a starter's grade last year. He'll probably end up being a starter again this year.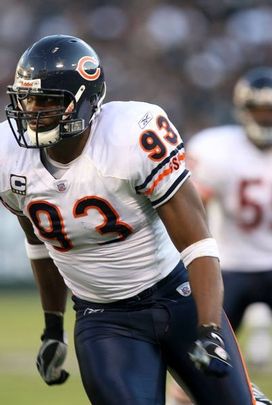 ICONHow is Adewale Ogunleye still unsigned?
Defensive end
1. Adewale Ogunleye; 2. Leonard Little; 3. Charles Grant; 4. Chike Okeafor; 4. DeWayne White; 5. Darren Howard; 6. Raheem Brock; 7. Ryan Denney; 8. Jevon Kearse.
This position easily has the most to offer, and it's difficult to figure considering pass rushers are always at a premium. Most of these players should be employed quickly, as Bobby McCray re-signing with the Saints last week and Marques Douglas jumping to the Dolphins were the first defensive end dominos to fall.
Defensive tackle
1. Cornelius Griffin; 2. Grady Jackson; 3. Kendrick Clancy; 4. Ian Scott.
In this thin group, one player — Griffin — clearly stands out. Teams in need of a defensive tackle might be better off waiting to see who is cut.
Linebacker
1. Adam Seward; 2. D.D. Lewis; 3. Tracy White; 4. Tony Gilbert; 5. Darrell McClover.
This position already has been picked over. Developmental players might be better options.
Safety
1. Mark Roman; 2. Tyrone Carter; 3. Keith Lewis; 4. Mike Brown.
High mileage is what has kept these players on the street. Some teams could be looking for a veteran presence at some point, however.
Cornerback
1. Eric Green; 2. Nick Harper; 3. Anthony Henry; 4. Shawn Springs; 5. Ken Lucas; 6. Frank Walker; 7. Ty Law.
There is surprising depth on the street at the cornerback position. Because teams never have enough corners, and because corners always seem to be hit hard by injuries, most of these players will be snapped up quickly.
One man yelp: Football Outsiders and Salt
Every year I look forward to reading Football Outsiders Almanac, an incredibly comprehensive preview of the coming season edited by Aaron Schatz. There is a well-researched section on every team, with exclusive "advanced" statistics, including what Schatz calls DVOA.
Where else could you learn, for instance, that only one of Jairus Byrd's nine interceptions last year came when he stepped in front of a receiver and took away a pass? According to the book's section on the Bills, six of the pickoffs were overthrown balls, one was on a tip from Bryan Scott and one bounced off the hands of Andre Johnson.
How about this nugget? The Lions allowed a ridiculous 11.5 yards per pass on play fakes, but only 6.4 yards per pass without a play fake.
The book also has an interesting section on projecting how college pass rushers will do in the pros. Using a method they call sackSEER, Football Outsiders takes into account variables such as vertical jump, short shuttle time, games missed for any reason other than early entry into the draft and something called SRAM, which is an adjusted measure of per game sack activity.
According to sackSEER, Jerry Hughes of the Colts should be the most productive of the pass rushers chosen in the first round. They project him to have 27.7 sacks over five years. Next is Derrick Morgan of the Titans with 22.9 sacks, and then Brandon Graham of the Eagles with 22.5 The first-round pass rusher projected to have the fewest amount of sacks was the first chosen — Jason Pierre-Paul of the Giants. Football Outsiders predicts 4.5 sacks for Pierre-Paul over five years, in part because he played only one year at South Florida after transferring from a junior college.
*Salt, the new Angelina Jolie flick, is preposterous and completely unbelievable. But that's entertainment, no?
To start with, spending an hour and 39 minutes looking at Jolie is never a bad thing. But this isn't Jolie the way we like to look at her. She's bloody and beaten in other parts. She dresses as a man in one part. She wears ugly teeth in another part.
Jolie's character, Evelyn Salt, is part Bruce Lee, part Spiderman. If I ran an NFL team, I might want to test her in the 40 and vertical jump and see if she could cover. She certainly can hit.
Really, this is a comic book story about a CIA agent who was commissioned by Russia. The movie keeps us guessing until the end about who she's really working for now. Ultimately, this is a fast-mover that may make your palms sweat. It isn't a must-see, but it is amusing enough.
After the show, my sons and I had a debate. Who's hotter: Jolie or Megan Fox? I chose Jolie; they vigorously disagreed. What say you?
Hot reads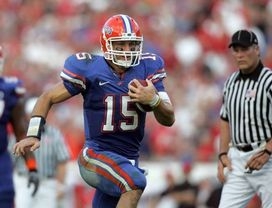 ICONCan Tim Tebow have an impact in his rookie season?
*I'd feel a lot better about Tim Tebow's chances of succeeding in the NFL if he were not taken with such a high draft pick. The expectations are going to be so high for Tebow, and he's going to be scrutinized so intensely that it's going to be very, very difficult for him. If he's not an instant success — and hardly anyone expects he will be an instant success — he's going to be buried.
*Matt Forte should have a big season for the Bears. In offseason practices, he had a lot more burst than he did at any time last year, when he was bothered by hamstring and knee injuries. And he appears to be a very nice fit in Mike Martz' offense.
*The more I think about it, the less convinced I am that Justin Forsett can be the man in the backfield for Seattle. It's one thing to be 5-8, 194 pounds, as Forsett is. It's another to be that size and have a 4.7 40-yard dash, as Forsett did. Forsett can be a nice little complementary player. But the Seahawks better hope that Leon Washington is healthy and Julius Jones steps up.
Email your questions to dan.pompei@nationalfootballpost.com
Ready for fantasy football? Click here to purchase the 2010 Total Access Pass/Draft Guide from the NFP.