Senior Bowl Weigh-In Results
by National Football Post
January 23, 02012
Print This
Notes from the weigh-in…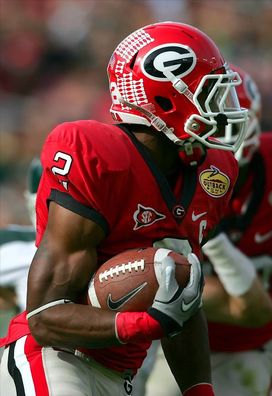 ICONBoykin possesses a muscular looking frame.
Much like his brother Sam, Texas LB Emmanuel Acho was an impressive looking athlete at 6-1, 235-pounds. He possessed a thick, strong looking trunk, exhibited little body fat and was well strapped together. Plus, his 32 ½ inch arms give him the length needed to shed inside.

Georgia CB Brandon Boykin missed the 5-10 mark -coming in at 5092- but was a muscular looking 183-pounds. He was cut up through the upper body, had a strong looking set of arms and V-cut frame. Now, I don't know how much more weight he can add, but he's a strong looking kid despite being a bit on the short side.

At 6-7, 323-pounds Ohio State OT Mike Adams passed the eyeball test. He has a broad set of shoulders, carried his weight well and looked well proportioned through both the upper and lower half. He wasn't quite as long as I though with 33 ¾ inch arms. However, his board set of shoulders gave him a wingspan of 82 ½, which is a "plus."

North Carolina's Quinton Coples looked the part of an athletic, tall, long-armed defensive lineman. He measured in at just under 6-6, was 281-pounds with an 80 ¼ inch wingspan. Coples is how you want to draw up your defensive lineman as he looked to be in good shape and could be poised for a monster week.

Finally, you can tell Alabama OLB/DE Courtney Upshaw is a powerful individual. At 6014 he carried his 273-pound frame extremely well. He exhibited a thick upper body, powerful looking lower half and it's easy to see how this guy is able to generate so much power into contact.
Follow me on Twitter: @WesBunting
Check out the NFP Draft Page here...
2012 NORTH ROSTER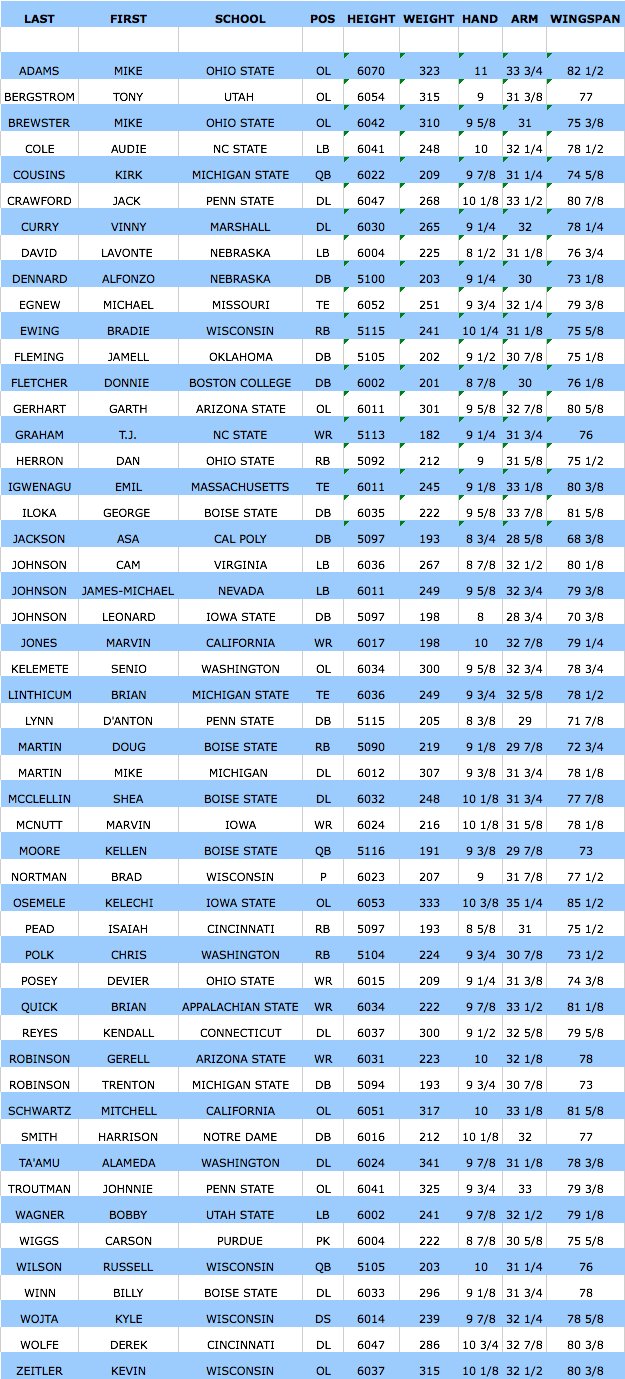 2012 SOUTH ROSTER