December 02, 2010 -
Dave Miller
2011 Grammy nominees
The 2011 Grammy nominees were announced during the CBS Grammy Nominations Concert at the Nokia Theatre in Los Angeles on Wednesday night.
Eminem leads all artists with 10 nominations, Bruno Mars comes in with a strong seven chances while Lady Gaga, Jay-Z and Lady Antebellum all came away with six nominations. Justin Bieber, B.o.B., Drake and Miranda Lambert all received nods, but where is my girl Ke$ha on this list?
Here are some of the nominations for the biggest awards. The show airs Feb. 13.
Song of the Year
'Beg, Steal or Borrow' -- Ray LaMontagne
'Forget You' -- Cee-Lo
'The House That Built Me' -- Miranda Lambert
'Love the Way You Lie' -- Eminem Feat. Rihanna
'Need You Now' -- Lady Antebellum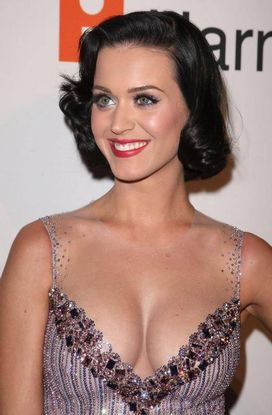 Does Katy Perry have the goods to take home Album of the Year?
Album of the Year
'The Suburbs' -- Arcade Fire
'Recovery' -- Eminem
'Need You Now' -- Lady Antebellum
'The Fame Monster' -- Lady Gaga
'Teenage Dream' -- Katy Perry
Best New Artist
Justin Bieber
Drake
Florence and the Machine
Mumford and Sons
Esperanza Spalding
Record of the Year
'Nothing on You' -- B.o.B. Feat. Bruno Mars
'Love the Way You Lie' -- Eminem Feat. Rihanna
'Forget You' -- Cee-Lo
'Empire State of Mind -- Jay-Z Feat. Alicia Keys
'Need You Now' -- Lady Antebellum
Best Female Pop Vocal Performance
'King of Anything' -- Sara Bareilles
'Halo (Live)' -- Beyonc