January 19, 2011 -
Dave Miller
American Idol: Life after Cowell
Finally, it's time.
This…is…American Idol.
Or is it?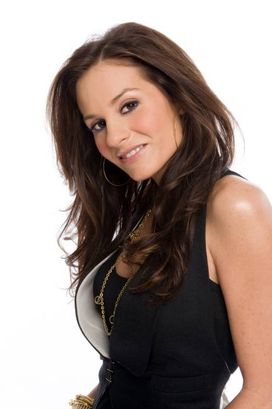 The Daily Jolt's "Save Kara DioGuardi" movement failed miserably.
When the 10th season of Idol kicks off Wednesday night on FOX, many longtime viewers of the show won't even recognize the judges.
Kara DioGuardi is gone (nobody cares but me). Ellen DeGeneres is out (likeable but never fit into the show). But most importantly, Simon Cowell will be notably absent from the set.
Randy Jackson is the lone returning judge, with host Ryan Seacrest back as well. Though I must tell you, I wouldn't mind Seacrest — aka Mr. Julianne Hough — being out. Permanently.
Joining Jackson on the new panel will be Aerosmith's Steven Tyler and former pop star and B-list actress Jennifer Lopez. Odd, right?
So will the show be able to survive without Cowell, the ringleader who has moved on and is preparing for his new show, The X Factor, which will debut later this year on FOX?
Even if ratings drop by, say, 10 percent, it would remain the No. 1 program in America. Despite the two-week run of the Winter Olympics last season, Idol still put up staggering numbers.
But is the longtime cash cow in decline?
Certainly, when any show is on for ten seasons, it's likely to lose some steam. But maybe the new panel is just what this vehicle needs.
There's no question that Cowell was a big part of the show. And, for me, he made the show.
But that belief has always put me in the minority, as most people I have discussed the show with recently and through the years has never shared that sentiment about Cowell. They hated him, and not just because he was the "meanie" of the bunch. At the end of the day, most fans just want to vicariously live through or just enjoy the performers.
And that's what Idol provides every winter. It lets us dream big and see others fulfill lifelong goals. And, in the early weeks, it provides great comedy. See William Hung.
The show will also offer the following changes as producers looked to rebrand the longtime FOX vehicle: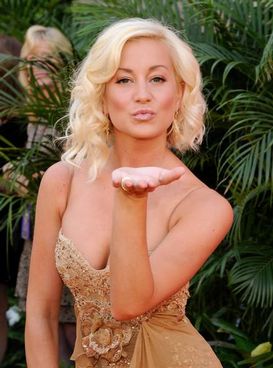 Who isn't a fan of Kellie Pickler?
• It will air on Wednesdays and Thursdays, not Tuesdays and Wednesdays. Thus, you can still watch DWTS on ABC and not have to rely on DVR. I like.
• 40 contestants will be whittled down to 20 in just two days. I think I like the fact that the show means business and wants to focus in on a smaller number of performers early in the process.
• Jimmy Iovine, who is the chairman of Interscope-Geffen-A&M, will act as a mentor to the contestants — essentially filling the Cowell void as the industry veteran. Still, why not keep Kara? But I digress.
• Contestants will be able to perform original material, which I think is good and bad. It's really good for them, but not as enjoyable for the viewers. I want familiarity after a hard day's work.
Idol averaged 22.3 million viewers in 2010, which is obviously impressive. However, that was actually its smallest average audience since 2003 and a big drop from the 30.3 million viewers in 2006. More alarming for FOX execs is that the median age of the viewers in 2010 was 45.0, which is quite older than the average of 31.9 in the 2002 debut season.
Let's be honest, we all know that the 18-to-34 demographic is what TV execs crave. And with Tyler and Lopez, perhaps the show will feel refreshed. Although, have you seen the Aerosmith frontman lately?
So, how will it all turn out in Season 10? Put it this way, you'll be seeing trailers for the show on NFL Sundays starting in late November as FOX gets ready for an 11th season of its juggernaut.
Follow the Daily Jolt on Twitter: Daily_Jolt
The Daily Jolt is a section of the National Football Post that serves as a one-stop shop for all things football, sports, pop culture, everyday life and more.
The section's editor, Dave Miller, also writes the Against the Grain college football column for the NFP. When he isn't putting coaches on the hot seat, he can often be found daydreaming of being on the set of a feature film with Natalie Portman and Mila Kunis. You can follow him on Twitter at Miller_Dave.