October 29, 2012 -
Dave Miller
BCS Bowl projections
As we enter the first weekend of November, there's no better time to take a look at some hypothetical BCS matchups for the 2012-13 bowl season.
I will revisit these projections throughout the rest of the season as I try to determine where your team may or may not be headed for the holidays. But for now, let's have some fun and look at some possible matchups in January.
Projections subject to change
Notes
The champions of specific conferences are contractually committed to certain bowls — unless they are No. 1 or No. 2 in the final BCS standings…
ACC = Orange; Big Ten = Rose; Big 12 = Fiesta; Pac-12 = Rose; SEC = Sugar
If a bowl loses a host team to the title game, then the bowl gets first choice at a replacement team. The rest of the selection order for 2012-13 is: Fiesta, Sugar and Orange.
BCS bowls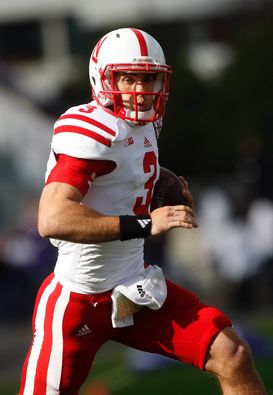 US PRESSWIRETaylor Martinez and the Cornhuskers suffered an early-season loss in the Rose Bowl against UCLA.
Jan. 1 Rose: Nebraska (Big Ten) vs. Oregon State (Pac-12)
Jan. 1 Orange: Florida State (ACC) vs. Boise State (at-large)
Jan. 2 Sugar: LSU (SEC) vs. Louisville (at-large)
Jan. 3 Fiesta: Kansas State (Big 12) vs. Notre Dame (at-large)
Jan. 7 BCS national championship (Miami): Alabama (BCS No. 1) vs. Oregon (BCS No. 2)
There's still a ton of football to be played, but it's certainly fun to envision the matchups that could take place at the end of the year.
So what BCS matchups are you projecting as of now?
Email dave.miller@nationalfootballpost.com or follow me on Twitter at Miller_Dave