March 01, 2011 -
Dave Miller
Big-time power to be outed for major recruiting violations?
As an Alabama radio host continues to reiterate claims that Auburn and Tennessee were major players in Cecil Newton's pay-for-play scheme, a prominent sports talker on a major network hinted that another major program could be on the verge of being at the center of the college football conversation for allegedly committing significant recruiting violations.
On his ESPN radio program Tuesday, Colin Cowherd intimated that a top-10 program will be in the news for all of the wrong reasons in the near future.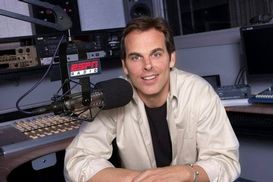 ESPN Radio's Colin Cowherd.
Here's Cowherd from the show:
I received an interesting text about 10 days ago, and this should be very frightening if you're a fan of college football, that a major program in this country is going to be outed very soon for major recruiting violations. It is a top 10-12 program. I know what I think it is according to both my sources; I received another tip last night. I went to Vince Doria, who is sort of the journalistic editor at this company. He had heard the exact same thing. We are pursuing this story with vigor. A major publication is about to unseat a major college football power on recruiting violations. I will tell you from my source, it is not — it is not — Auburn. I will leave it at that. It is a major program and a major publication. When we can validate more… I have not been able to validate it nor has this company. We're both pursuing it.
After this potential bombshell, The Oregonian's John Canzano was contacted by various national college football writers who wondered if Oregon was the program that Cowherd was referring to on the show. Here's Canzano's response to the situation:
Made some calls. A reliable source high in the athletic department said everyone there was "surprised" to hear about the rumors. They have not been contacted by the NCAA on this matter, nor anyone else.
Said source: "We haven't heard a peep from the NCAA. If there was something going on, we'd typically hear about it way beforehand."
Ducks coach Chip Kelly said he was also unaware of any violations. Kelly attributed the rumors to the program's recent national success. Said Kelly, "We're going to have to endure some of this."
So if it's neither Auburn nor Oregon, which program could it be? Will these rumors come to fruition and the allegations made public, or is this just another case of smoke but no fire?
Email dave.miller@nationalfootballpost.com or follow me on Twitter at Miller_Dave