February 05, 2011 -
Dave Miller
CBS analyst threatens to hit ESPN analyst
Maybe the chilly weather during Super Bowl week is finally getting to be too much to bear for members of the media.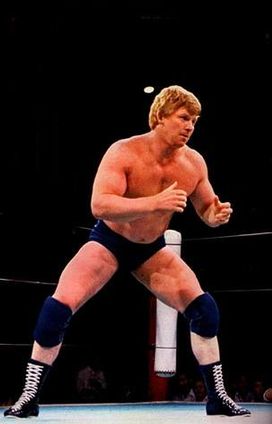 CBS Sports' Phil Simms does indeed resemble former WWF champion Bob Backlund.
Former New York Giants star quarterback and current CBS NFL analyst Phil Simms allegedly lost his cool at the NFL Xperience in Dallas on Saturday and threatened to hit ESPN college football analyst Desmond Howard for commenting that his son is one of the worst quarterbacks in the SEC.
Simms' son, Matt, was the starting quarterback at the University of Tennessee before losing his job to freshman Tyler Bray late in the year. Simms finished the 2010 season with 1,460 yards, eight touchdowns and five interceptions, which were all SEC lows for starting quarterbacks.
Howard posted the following Tweets on his Twitter account:
At NFL-Xperience and Phil Simms just threatened 2 hit me b/c I said his son was 1 of the worse QBs in the SEC. I told him "LET'S GO!"
I am DEAD serious about the Phil Simms thing. We all thought he was joking, but he kept going and said he wanted 2 take a swing at me!!
During the season we talked about the Tenn v LSU game and I said "u will see 3 of the worse QBs in the SEC" That's what Phil did not like.
It ended w/police stepping in between so I could continue my appearance w/fans.
Hopefully the contest between the Pittsburgh Steelers and Green Bay Packers on Sunday evening will be as entertaining as this tiff between retired athletes.
So who ya got if these two did throw down? My money's on the wily veteran Simms, who I'd imagine has some old-school Bob Backlund in him.
Email dave.miller@nationalfootballpost.com or follow me on Twitter at Miller_Dave
Want to work in the NFL? Click here to sign up for the NFP's "Chalk Talk at the Combine" Seminar February 25 in Indianapolis.