February 18, 2011 -
Dave Miller
Former Fighting Irish and Bears great Duerson passes away
Former Notre Dame and Chicago Bears safety Dave Duerson was found dead Thursday night in his Miami home, according to the Miami Dade county coroner. A cause of death was not released.
"Our family asks that you please remember Dave as a good, kind, and caring man," said Alicia Duerson, the former player's ex-wife. "He loved and cherished his family and friends and was extremely proud of his beloved Notre Dame and…Chicago Bears. Please keep Dave and our family in your prayers."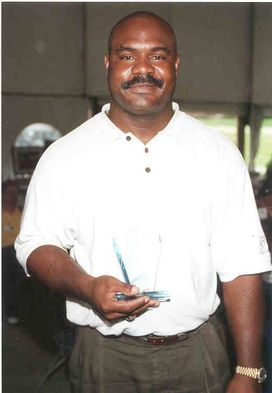 Former Notre Dame and Chicago Bears great Dave Duerson passed away Thursday evening.
The 50-year-old former defensive back was an All-American at Notre Dame and won a Super Bowl with the 1985 Bears. He won another Super Bowl ring with the New York Giants before retiring in 1993.
Following his 11-year NFL career, he became a manufacturer and owned and operated Brooks Sausage Company, later known as Fair Oaks Farms, where he supplied sausage to fast food chains. However, he was eventually forced to sell his business and he endured a divorce from his wife Alicia after a public domestic dispute in South Bend, Ind., which cost him his position as a Notre Dame university trustee.
Duerson most recently hosted an Internet radio show called "Double Time with Double D" on Voice of America, which was broadcast for a final time on Thursday.
Duerson leaves behind four children, including a 15-year-old named Tregg who lives in Chicago.
The National Football Post sends its sincerest condolences to the entire Duerson family.
Email dave.miller@nationalfootballpost.com or follow me on Twitter at Miller_Dave
Want to work in the NFL? Click here to sign up for the NFP's "Chalk Talk at the Combine" Seminar February 25 in Indianapolis.