November 01, 2010 -
Dave Miller
Is Austin wooing Kardashian via Twitter?
The Dallas Cowboys sit at 1-6 and at the bottom of the NFC East standings. The owner is miserable, the fans are livid, and the coaches and players are frustrated.
The most frustrated of all could be wide receiver Miles Austin — for matters unrelated to the playing field.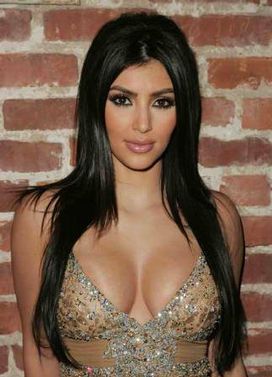 Is Kim Kardashian interested in a reunion with Miles Austin?
A tweet from Austin last week prompted some to wonder if it was directed toward ex-girlfriend Kim Kardashian and not in reference to the 26-year-old's struggling team.
Sometimes u have to fall down to know where u stand, Austin wrote. When K-dash replied on her Twitter account, it caused quite the stir in social circles. Those are some pretty wise words ;-), she tweeted.
Austin retorted, Yea, I stole your quote!, before she politely corrected him. And the quote really goes 'sometimes it takes a good fall to know where you stand' [Cite] your source!
Is there something more to these friendly, yet potentially flirty, tweets?
The reality starlet has been seen recently with John Mayer and Kanye West, but the 30-year-old insists she is not involved with either.
"There are rumors that I'm dating a bunch of people right now," Kardashian told OK! Weekly at her fragrance launch in New York City. "If I'm out with some of my friends, I'm automatically dating them. You just have to kind of ignore them and live your life."
With the Cowboys going nowhere fast and their postseason chances slipping away week after week, Austin will have plenty of time to woo K-dash on the microblogging and social networking site if he chooses to do so.
Follow the Daily Jolt on Twitter: Daily_Jolt
The Daily Jolt is a section of the National Football Post that serves as a one-stop shop for all things football, sports, pop culture and everyday life.
The section's editor, Dave Miller, also writes the Against the Grain college football column for the NFP. When he isn't putting coaches on the hot seat, he can often be found daydreaming of being the future Mr. Katy Perry. You can follow him on Twitter at Miller_Dave.