August 17, 2011 -
Barry Dorey
Is J-Cut trying to win back the heart of K-Cav?
Chicago Bears fans will love this one.
According to OK! Magazine, Bears quarterback Jay Cutler and reality TV star Kristin Cavallari could be on the verge of rekindling their romance.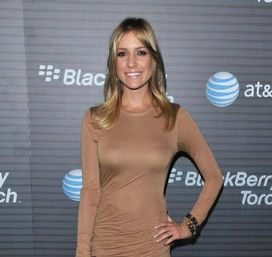 Will Kristin Cavallari be visiting Soldier Field on Sundays this fall?
The formerly engaged couple were reportedly seen together in Chicago last weekend in the West Loop despite calling off their engagement last month. The 28-year-old Cutler had proposed to the 24-year-old Cavallari in April during a vacation in Cabo San Lucas, Mexico.
"He's been trying to get her back. All of the rumors were originally that he dumped her but that was totally false and she knew something wasn't right," an insider told OK! Magazine.
"Maybe he really did change and realized what he lost?" a friend of the former couple told the magazine. "I wouldn't be surprised if they give it another go."
If Chicago's rebuilt offensive line doesn't gel soon enough, Cutler could have plenty of free time to enjoy with his old flame -- because he won't survive a 16-game regular season if he isn't protected every Sunday.
Follow Miller_Dave and the Daily_Jolt on Twitter.

The Daily Jolt is a section of the National Football Post that serves as a one-stop shop for all things football, sports, pop culture, everyday life and more.

The section's editor, Dave Miller, also writes the Against the Grain college football column for the NFP. When he isn't putting coaches on the hot seat, he can often be found daydreaming of being the next winner on The X Factor.