August 18, 2011 -
Barry Dorey
It's anything but Golden at Miami
Al Golden should have been made aware of the situation at Miami when he was interviewing to become the successor to Randy Shannon in Coral Gables after spending five seasons patrolling the sideline at Temple, where he was considered a possible successor to Joe Paterno at Penn State.
It's that simple.
When then-athletic director Kirby Hocutt, who ended up fleeing to Texas Tech, was interviewing candidates for the head-coaching vacancy, he had an obligation to let any and all interviewees know about what was possibly brewing at The U.
And everyone knew that something was brewing.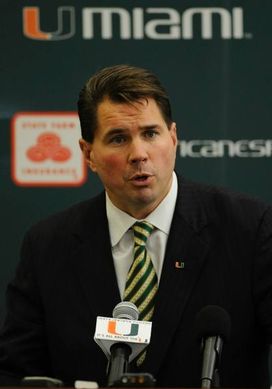 ICONAl Golden never could have imagined such a mess greeting him at Miami.
The Miami administration admitted this week it was aware of the charges by Nevin Shapiro last fall and forwarded the information to the NCAA. The school apparently didn't feel compelled to act on the tip because Shapiro wouldn't provide any more information.
According to the Yahoo! report, associate AD for communications Chris Freet attempted to interview Shapiro as early as last summer but was unsuccessful.
"When Shapiro made his allegations nearly a year ago, he and his attorneys refused to provide any facts to the university," Freet said. "We notified the NCAA enforcement officials of these allegations. We are fully cooperating with the NCAA and are conducting a joint investigation. We take these matters very seriously."
But no one felt compelled to let Golden in on the secret.
How convenient.
Golden said Tuesday that he had no knowledge of any improprieties or allegations before taking the job at Miami. On Wednesday, the morning after Yahoo! dropped the bombshell report on the college football world that a former booster allegedly dished out "thousands" of impermissible benefits to former and current Miami players, the first-year Hurricanes head coach said that he should have been made aware of the situation.
"If they knew this was percolating, I believe they did have a responsibility to tell me," Golden declared. "I believe they have a responsibility to tell Shawn. But look, I'm happy here. My wife is happy here. We have great kids on this team.
Eichorst was hired in April to replace Hocutt.
Without question, Golden is right. University president Donna Shalala at the very least knew about the investigation for the last five months, as NCAA president Mark Emmert acknowledged in a statement Wednesday.
"If the assertions are true, the alleged conduct at the University of Miami is an illustration of the need for serious and fundamental change in many critical aspects of college sports," Emmert said in a statement. "This pertains especially to the involvement of boosters and agents with student-athletes. While many are hearing about this case for the first time, the NCAA has been investigating the matter for five months. The serious threats to the integrity of college sports are one of the key reasons why I called together more than 50 presidents and chancellors last week to drive substantive changes to Division I intercollegiate athletics."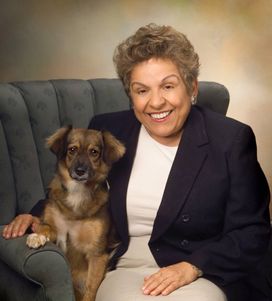 University president Donna Shalala in happier times.
So Shalala knew about what was happening at her university yet didn't tell her new athletic director, football or basketball coach. That's beyond poor leadership.
It's safe to say that a Hurricane will sweep away the mess that is the UM administration.
But what about Golden (and, of course, former George Mason head coach Jim Larranaga, who left to take over for Frank Haith as men's head basketball coach at The U.)? And, of course, his staff—assistants who have families to provide for and who more than likely could have been hired by other staffs not in hot water?
If I am Golden's agent, Brett Senior, I would be looking for the quickest way out of that five-year, $10 million dollar deal (those terms are all we really know about the contract because Miami is a private institution, meaning the framework of the deal isn't public).
If the NCAA is able to prove even the slightest aspects of that Yahoo! report, the Miami program will be crippled—death penalty or not. And Golden didn't sign up for such a mess.
The sad fact is that Golden has been praised for his no-nonsense, honest way of coaching and leading by example during his career. He's been a stand-up citizen who carries himself with class. That's just one of many reasons why he was linked to the Penn State job in recent seasons.
"I want to make sure we get it right," Golden said Wednesday regarding the internal and NCAA investigations. "As quickly as we can get to the bottom of whatever happened, then we can move forward. The only way to do that is to cooperate with the NCAA and get the truth."
Class and integrity, two words associated with Golden for so long.
It's just too bad that none of his superiors associated with his hiring can say the same about themselves.
Email dave.miller@nationalfootballpost.com or follow me on Twitter at Miller_Dave