January 16, 2011 -
Dave Miller
Kanye's tweet causes uproar
Kanye West's Twitter feed once again had the hip-hop superstar and fellow Chicagoan in the news this weekend.
And this time, he managed to get under the skin of pop sensation Britney Spears.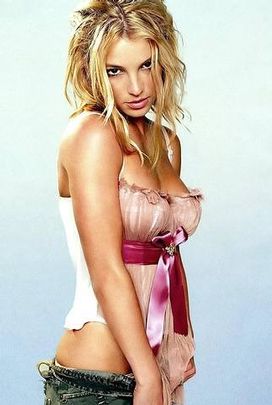 The Daily Jolt prefers old-school Britney.
On Friday, West made light of his much-publicized incident with Taylor Swift by referencing Brit Brit's ascent to the top of the Singles chart on iTunes last Tuesday. Spears released "Hold It Against Me" and it immediately reached No. 1, as fans raced to purchase the tune. That same day, of course, West and Jay-Z dropped the new track, "H.A.M.," and it came in at No. 2.
West tweeted the following: Yo Britney, I'm really happy for you and I'mma let you be #1, but me and Jay-Z single is one of the best songs of all time! LOL
Now obviously that's pretty great, but many Spears fans took offense at the joke and directed profanity-laced tweets toward West for "attacking" another female artist.
The tweet jokingly aimed at Spears was later deleted from West's page, and he explained himself in a follow-up post on the social-networking site.
"I thought LOL signified a joke," West wrote on Friday. "I didn't get the 2011 LOL doesn't signify a joke anymore memo ... LOL or something else I guess."
Clearly, West knew this joke would prompt an outcry. Sounds like another way to boost sales for "H.A.M."
Well-played Mr. West.
Follow the Daily Jolt on Twitter: Daily_Jolt
The Daily Jolt is a section of the National Football Post that serves as a one-stop shop for all things football, sports, pop culture, everyday life and more.
The section's editor, Dave Miller, also writes the Against the Grain college football column for the NFP. When he isn't putting coaches on the hot seat, he can often be found daydreaming of being on the set of a feature film with Natalie Portman and Mila Kunis. You can follow him on Twitter at Miller_Dave.