February 09, 2011 -
Dave Miller
Much to the dismay of the Pac-12, Tupac's legacy still alive
Even from the grave, Tupac Shakur is making an impact. But this time, it's not in the music industry.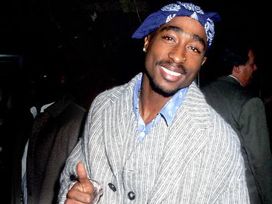 Would Tupac Shakur have approved of Pac-10 expansion?
With the Pac-12 preparing to officially launch with new members Colorado and Utah, the conference is looking for a new domain name for its website. For obvious reasons, it would love to purchase Pac12.com.
The problem is that the domain is already established and the owner doesn't have any plans to relinquish it.
A dedicated fan of the late rapper currently owns the domain, which actually doesn't offer any content besides a widget to MP3 downloads of Shakur's albums and singles.
Last week, the Pac-12 filed a claim with the World Intellectual Property Forum, which led the domain owner to put up the Amazon widget after sitting on the name with no actual Web page set up.
Shakur, of course, was fatally shot in a Las Vegas incident in 1996 — one of the main events in the infamous coastal feud between rappers.
It would seem that the conference will have to shell out some serious money in order to buy the rights to the domain or think of an alternative that is suitable for the league. Of course, Pac12.com is the perfect fit.
Email dave.miller@nationalfootballpost.com or follow me on Twitter at Miller_Dave
Want to work in the NFL? Click here to sign up for the NFP's "Chalk Talk at the Combine" Seminar February 25 in Indianapolis.