July 02, 2011 -
Barry Dorey
NFP On Campus
Sixty-three days until the first college football Saturday of the 2011 season. It's getting closer…
But, for now, let's open up the college notebook and see what's happening on campuses across the country.
Opening kick
Friday (July 1) was a big day in the world of college football, as Nebraska officially became a member of the Big Ten; Utah and Colorado moved onto the Pac-12; Boise State became the newest member of the Mountain West; and BYU began life as an independent. The moves were made in response to the drama that unfolded last offseason when conference realignment took the summer by storm.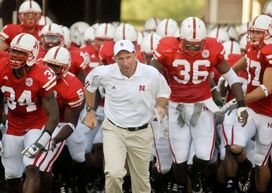 Bo Pelini and the Cornhuskers have officially moved into the Big Ten.
For the Cornhuskers, the move was a slam dunk — at least in the long-term future. As I've noted throughout the offseason, the biggest challenge for head coach Bo Pelini and his staff is getting to know the team's 2011 opponents. In the past, the coaches knew their Big 12 competition inside and out. Now, watching film of future opponents becomes even more of an obsession — these coaches need to find out anything and everything about their new conference brethren. That, of course, is the case in Salt Lake City, Boulder and Boise, as well.
Besides having to give up revenue in 2010 and 2011 as a Big 12 exit fee, athletic director Tom Osborne and Co. will not be able to fully cash in on the Big Ten's large television deal, either, until the contracts are renegotiated. And speaking of television, differences in opinion between the Big Ten Network and Lincoln's local cable provider, Time Warner Cable, could prevent fans from seeing the team's first two contests against Chattanooga and Fresno State as well as one Big Ten game. Hopefully, that issue gets cleared up before the start of the fall so fans can see all 12 regular-season games.
So, in short, the Cornhuskers will continue to feel like they aren't fully fledged members of their new league for a few years.
But long-term, Nebraska will enjoy its move to the Big Ten. While annual rivalries with Missouri and Kansas will come to an end, exciting contests with team such as Iowa and Wisconsin await, as well as likely top battles with Michigan and Ohio State. In addition, from an overall university standpoint — not just looking at the move from a football perspective — the Big Ten is a perfect fit for the school academically and athletically across the board. Competing against teams from warm weather climates in every other sport wasn't exactly easy for Nebraska in the Big 12. Plus, who knows exactly what the future holds in the 10-member former Big Eight conference, especially with Texas running the show.
Ah, yes, the Longhorns. He may not admit it, but Osborne has to be giddy at escaping the university in Austin that eventually became the flagship of the conference that the Huskers once dominated before the Longhorns' arrival.
What about the other movers and shakers?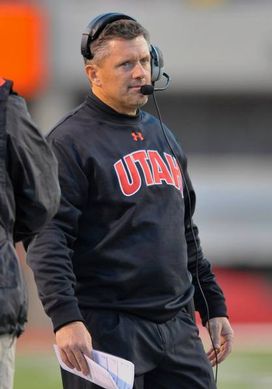 ICONHow will Kyle Whittingham and the Utes fare in their first season in the Pac-12?
For the first time since 1978, when Arizona and Arizona State joined the Pac-8, the Pac-10 has expanded, officially becoming the Pac-12 with the addition of Utah and Colorado.
It's obviously a huge move for the Utes, who have enjoyed fantastic seasons in the last decade under Urban Meyer and Kyle Whittingham. This is their moment, the big chance that every non-AQ program seeks — entrance into a BCS conference. Despite having to adjust to a new league, I think Utah has the talent to compete in the South division right away. And I think Whittingham's staff can bring in enough recruits to remain competitive year in and year out.
For Colorado, new head coach Jon Embree has a big rebuilding project on his hands — no matter what conference the Buffaloes reside. But he's embraced the challenge, and the CU-Big 12 marriage never really felt right for some reason. If Embree can get solid recruits from California, the program can make strides. But the program really fell on hard times during the previous couple of regimes.
Interestingly, Colorado and Utah will be renewing a rivalry that dates back to 1903. The Buffaloes and Utes met 57 times from 1903-62, with CU holding a 30-24-3 edge in the series. The teams will battle for the first time in 49 years when CU travels to Utah on Nov. 25.
On Thursday, Brian Murphy of the Idaho Statesman wrote a piece detailing why the marriage between Boise State and the Western Athletic Conference was a perfect match. Of course, the Broncos officially became members of the Mountain West Conference on Friday and will look to continue their run of success the last decade or so in a league that will be undergoing changes of its own.
As Murphy writes, the WAC has a history of being a launching pad for a variety of programs — first to Arizona and Arizona State before their move to the old Pac-8 in the late 1970's, then to the original Mountain West. Now it's Boise State. After this season, Nevada, Hawaii and Fresno State will be the latest to bolt the league.
The question is, can a watered-down WAC truly survive, especially in an ever-changing football landscape? Commissioner Karl Benson certainly believes that it can, but who will emerge as the next Boise State? Can there be a next Boise?
As for BYU, I love the declaration of independence. With BYU-TV and its new relationship with ESPN, the Cougars will be better off on their own than raking in meager rewards from the Mountain West's television deal. The big question is whether anyone will want to play Bronco Mendenhall's squad. Keep in mind that the Cougars will need to be able to schedule solid opponents to help their strength of schedule in order to have a shot at BCS riches. But as someone who always appreciated the old powerhouse independents — Florida State, Penn State, Notre Dame, etc. — I love the idea of BYU building its independent brand.
Skinny posts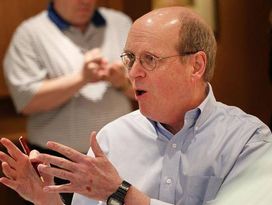 BCS executive director Bill Hancock defends college football's postseason.
Bowl Championship Series executive director Bill Hancock said he's still unsure about the Justice Department's fascination with its inquiry into college football's postseason system. Frankly, so am I. Hancock met with agency officials in Washington, D.C., on Thursday and left confident that the BCS complies with the anti-trust laws. "We had an opportunity to explain what we do and why it doesn't pose any antitrust concerns…that it improved access (to top-tier bowls) and attendance and the (championship) game is much more of a national game and fans have benefited," Hancock said. "No. 1 and 2 have met 13 of 13 years by our standards and 10 of 13 by AP's, and that only happened eight times in bowl games in 54 years before the BCS. Obviously, the next step will be up to them." Earlier in the week, Utah attorney general Mark Shurtleff reaffirmed that serious antitrust vio lations exist in the BCS and he is assembling a legal team to pursue a lawsuit. In the history of the BCS, seven teams from non-BCS leagues have earned BCS bowl berths in the last seven years — but none has qualified for the national title game.
It's great to hear that the Colorado Rockies are open to new Wisconsin quarterback Russell Wilson returning to the organization once his college football career is over. According to Troy E. Renck of The Denver Post, Wilson's agent said that the Rockies have been "incredibly understanding of how torn emotionally" the former three-year starter at N.C. State has been in debating the merits of continuing his minor league career and completing his college football eligibility.
Some actual good news came out of Chapel Hill this week, as the attorney for stud defensive end Quinton Coples said that his client was cleared by the NCAA of any possible violations after Coples attended a post-draft party for former Tar Heels defensive tackle Marvin Austin. With UNC facing possible sanctions after the football program was involved in an agent and academic scandal, getting the team's best defender cleared was a big hurdle as Butch Davis and Co. prepare to compete for an ACC division title. Even if you're not a Tar Heels fan, you have to feel for the innocent players who had to deal with the tumultuous 2010 season.
Florida State will have one less veteran receiver for new starting quarterback EJ Manuel this fall, as Taiwan Easterling has signed a contract with the Chicago Cubs to play outfield in the team's organization. The 5-11, 192-pounder has decided that he will not return to school. While the Seminoles have nice depth at the position, highlighted by Bert Reed and Willie Haulstead, Easterling's experience will be missed. Keep in mind that Easterling was the one who caught the touchdown pass from Manuel late in the contest to help seal the Seminoles' 26-17 win over South Carolina in last season's Chick-fil-A Bowl win. In 2010, he had 43 receptions and five touchdowns, and he finished his career with 108 receptions for 1,315 yards and eight scores.
Brunch leftovers
If you haven't checked out these recent articles, do so while you're finishing that last cup of coffee this morning.
— The NCAA has restructured its enforcement staff in response to the ever-increasing amount of cases coming across the desks of enforcement officials. The changes occur following a six-month evaluation of the staff in a changing investigative climate.
— Cecil Newton is back in the news, as the father of last season's Heisman Trophy winner gave a rare interview on Thursday while attending one of IMG's football camps.
When it comes to anything and everything related to college football, I will continually spread what I hear on Twitter throughout the day at Miller_Dave, so be sure to stay tuned if you're a frequent tweeter. Also, you can find my stories under my Against the Grain column.
Have a college football question? Feel free to send me an email at dave.miller@nationalfootballpost.com.
Have a great Fourth of July weekend! Be safe with the fireworks and in the water at the lakehouse. As for me, I will be enjoying Sox-Cubs weekend in Wrigleyville.