October 18, 2010 -
Dave Miller
Report: Seau arrested, drove SUV off cliff
The Daily Jolt is a section of the National Football Post that serves as a one-stop shop for all things football, sports, pop culture and everyday life.
Former NFL great Junior Seau drove his 2005 Cadillac Escalade off a cliff in Carlsbad, CA after he was released from custody following his arrest earlier this morning on a charge of felony spousal assault with injury, according to KGTV in San Diego.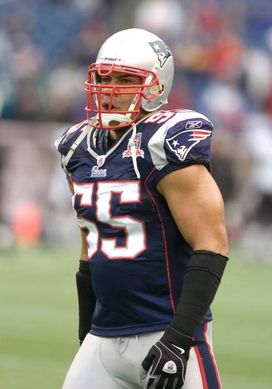 ICONFormer NFL linebacker Junior Seau
The 41-year-old Seau survived the crash, according to law enforcements, and is being treated for cuts and bruises at Memorial Hospital in La Jolla.
The accident occurred just south of Oceanside, where the former San Diego Charger and New England Patriot had been released from jail hours earlier. Seau was arrested around midnight after a report was called in around 10:00 p.m. local time Sunday. Police told KGTV that his 25-year-old live-in girlfriend was the victim in the incident.
Seau was not at the home when officers arrived, but he called his girlfriend a short time later and agreed to come back to the residence. When he returned, he was arrested without incident. He was booked about 2 a.m., posted bail and was released roughly 90 minutes later.
About five hours after he was released from custody, he drove his SUV off a cliff. The cause of the crash was unclear, though police said there was no evidence that he was intoxicated at the time and was not in a suicidal state of mind.
Follow the Daily Jolt on Twitter: Daily_Jolt
The section's editor, Dave Miller, also writes the Against the Grain college football column for the NFP. When he isn't putting coaches on the hot seat, he can often be found daydreaming of being the future Mr. Katy Perry. You can follow him on Twitter at Miller_Dave.