August 02, 2010 -
Joe Fortenbaugh
Draft strategy 101
The beginning of August means the start of the school year is right around the corner. Don't feel bad, that sentence made me sick to my stomach as well. There's nothing like sending in huge tuition payments in order to sit through lectures about how the Earth's crust was formed or what three elements need to be proven in order to establish that a battery took place. I didn't care then and I don't care now.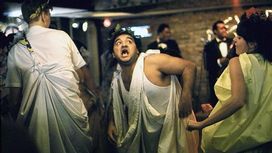 Going back to school isn't necessarily a bad thing.
For a guy who spent seven years earning two degrees, the two things I thought about each August during my scholarly days were back to school beer bashes at the beach (Hi Mom!) and fantasy football drafts (Yes, I thought about other things as well, but they can't necessarily be mentioned in this article).
But the end of summer isn't a total drag because it means the NFL season is about to get underway. With that in mind, let's talk strategy in preparation for your upcoming fantasy drafts.
Want to check out more draft strategies? Click HERE to purchase the 2010 NFP Fantasy Draft Guide!
Mock it up until you can't see straight and then mock some more
The best possible way to A) avoid surprises and B) understand player value is to participate in as many mock drafts as possible before the big day. I don't care what website you use (although Fantasy Football Calculator is probably your best bet), just be sure to get at least five mock drafts under your belt this summer.
If you're in a ten-team league, enter a ten-team mock. And DON"T fall asleep at the wheel during the middle to later rounds. It's essential you play these things out until their completion for maximum benefit. By participating in multiple mock drafts, you'll gain a clear understanding of when to target each player, not to mention have a leg up on when the TE and D/ST runs start.
This type of preparation will have you relaxed in the pocket on draft day and will make it feel as if you can tell the future. It's a big advantage to know the round in which each top sleeper is likely to be selected.
Be flexible in the early rounds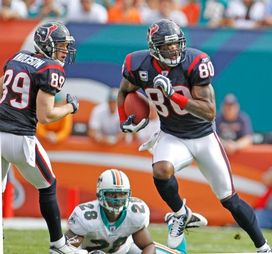 ICONYou may love drafting an RB in the first round, but don't be scared to pull the trigger on A.J. if he slips.
Don't enter draft day with the mindset that you're going RB-RB or RB-WR with your first two picks. How can you possibly determine what position to target without knowing which players will be available when you're on the clock?
Instead, go after the best players on the board. You may be a big fan of drafting an RB every year in the first round of your 14-team league, but what if Texans wideout Andre Johnson (NFP No. 8 overall) is available at No. 13? You can't pass on solid value when it's staring you in the face, which is why flexibility in the first few rounds is essential.
Absolutely, positively draft TWO defenses
Did you know that in standard scoring fantasy formats in 2009, the 12th ranked D/ST scored more points than the 13th ranked running back, 6th ranked wide receiver and every single tight end? Defenses bring big points to the table, which is exactly why owners need to start showing more respect for the position.
This doesn't mean you should go out and draft the Jets D/ST in the 3rd round this year. However, it does mean that you should get yourself some insurance and land two D/STs on draft day. Give yourself the option of playing the better matchup each week for an opportunity at more points. All too often I see owners more than willing to back-up the tight end position, but only select 1 D/ST out of 16 picks on draft day. That's not balance.
Here's a practical example to think about: Say you're quick enough to land the Green Bay Packers D/ST (NFP No. 2 D/ST) on draft day. Well done. However, how confident are you in their ability to deliver in Week 11 when they travel to Minnesota to take on the Vikings? Remember, the Pack gave up 68 points in two games against Minnesota last season.
However, had you backed-up your defense by selecting the Cincinnati Bengals D/ST in the later rounds (NFP No. 11 D/ST), you could insert them into the starting lineup in Week 11. Why? Because they host the Buffalo Bills that week.
Study the workload and target reports
I know I'm beginning to sound like a broken record, but it still bears repeating: You can't score fantasy points without opportunities.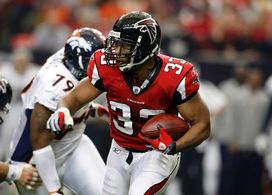 ICONSome of you may have soured on Turner after last season, but remember, he's going to make a run at 300+ carries.
Now more than ever before, NFL teams are implementing the two-back system, meaning there are less workhorse RBs to choose from on draft day. Did you know that seven of the top-ten highest scoring fantasy running backs from 2009 also ranked in the top-ten in rushing attempts (more on this topic in the coming weeks)? This isn't a coincidence. The more carries a running back racks up, the more fantasy points they will score.
The same goes for wide receivers as six of the top-ten highest scoring wideouts from 2009 ranked in the top-ten in targets last season. If that wasn't enough to establish our point, we might as well mention that the three most targeted tight ends of 2009 all finished in the top-five in scoring among the position.
Owners need to place a higher premium on the players that get the most action. If you haven't done so already, be sure to purchase the 2010 NFP Draft Guide and study our RB Workload and WR Target reports. Falcons running back Michael Turner may not be as appealing this summer as he was last, but he's going to get the ball 300+ times this year. That makes for a solid first-round pick.
Do NOT draft a kicker until the last round
For those of you who already understand this very simple concept, feel free to skip this section. For those of you who still feel the need to pull the trigger on a top-ranked kicker before the last round, slap yourself in the face (hard) and continue reading.
There are two reasons why you don't draft a kicker until the last round:
1. From 2005-2009, the five top-ranked kickers at season's end have outscored the five 12th ranked kickers by a grand total of 178 points. That averages out to a difference of just 2.225 fantasy points per game (178 total points divided by 80 games). Is it worth drafting a kicker in the 14th or 15th round for an extra 2.225 points per week? Even if you could have drafted…
2. Jeremy Maclin, Hakeem Nicks, Robert Meachem or Fred Jackson. These are four players that were drafted in the 14th and/or 15th rounds of some ten-team mock drafts I did last August. Yeah, I was just as surprised to see those names when I went back and looked as you are. The bottom line is that you can get a productive kicker in the last round of your draft without any issues whatsoever. You should be using the late rounds to take a chance on some deep sleepers rather than beat everyone else in your league to Nate Kaeding or Stephen Gostkowski.
Three more tips to keep in mind on draft day…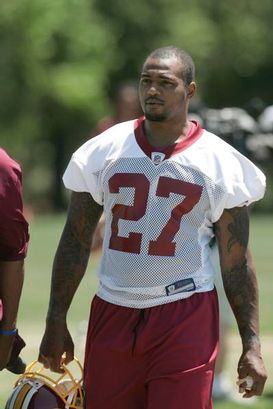 ICONL.J.'s best days are behind him.
Don't get caught up in name recognition: Players like LaDainian Tomlinson, Larry Johnson and Roy Williams are recognizable names that may look appealing in the middle to later rounds. But Williams is a perennial bust and Johnson and Tomlinson are on their last legs. Don't be afraid to pull the trigger on a younger, more unknown player (like Chicago's Johnny Knox) towards the end of the draft instead. The upside is better.
Hit the waiver wire hard after the draft: If you're near a computer following the conclusion of your draft, be sure to check out which players didn't make the cut. You might be surprised at what you find. In addition, this is also a good way to make amends for any draft mistake you may have made earlier in the evening. Don't make a transaction just for the sake of making a transaction. But be sure to be thorough and let no stone go unturned.
Prepare in advance of each pick: After making a selection, don't sit around and shoot the bull with your buddies about meaningless crap that can be discussed at any time. Instead, start preparing for your next pick immediately. Track which players are no longer available and create a short "wish list" of 3-5 players you'd like to land with your next selection. This will keep your head in the game and prevent panic from setting in if your best option flies off the board one pick before you're up.
Hit me up on Twitter: @JoeFortenbaugh