January 06, 2011 -
Joe Fortenbaugh
Got 16 grand? You can sit on the 50 for Oregon-Auburn
Are you a football fan? Like the idea of watching two explosive offenses play for the National Championship?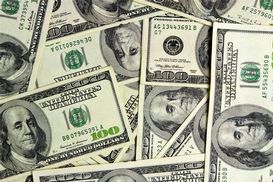 You're going to need plenty of cash if you want to see Oregon-Auburn in person.
If you answered yes to either of those two questions, you're in luck. For the very reasonable price of $15,995, you can buy one ticket on the 50-yard line to watch the Oregon Ducks and Auburn Tigers battle it out for college football's ultimate prize!
Shocking, I know. It's what kept me from flying out for the game.
Per Rachel Bachman of The Oregonian, the ticket website StubHub.com is saying that the Oregon-Auburn title game could be in line to smash some company records.
""Right now this game is tracking as the top-selling event in the history of StubHub," spokesman Glenn Lehrman told Bachman. "The average ticket price is currently at $1,107 per ticket."
Anybody know a way to sneak in?
Hit me up on Twitter: @JoeFortenbaugh