February 02, 2011 -
Joe Fortenbaugh
Here are the 5 best prop bets for Super Bowl XLV
DALLAS--Did you know that over $82 million was wagered at Las Vegas sportsbooks for last year's Super Bowl? That's a staggering number, but the reality of the situation is that even more money is expected to be booked on this year's Championship game between the Green Bay Packers and the Pittsburgh Steelers.
According to our good friend R.J. Bell of Pregame.com, over $10 billion worldwide could be riding on Sunday's Super Bowl.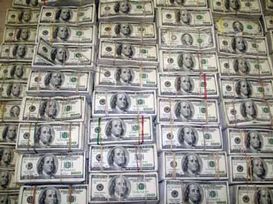 Rest assured, there will be a lot of cheese on the line this Sunday.
That's $7.5 billion more than it will cost to send NASA's next-generation rover to Mars in November.
Sadly, I'm not sure if there's any place currently booking action on whether or not the NASA mission will discover life on the Red Planet. If there was, I'm sure some degenerates would be lining up to make some extra coin.
Space mission action aside, close to 50% of the money that is bet on Super Bowl Sunday will be wagered on proposition bets. Prop bets caught fire in the 1990s when Jay Kornegay, the current Superbook Director of the Las Vegas Hilton was working at the Imperial Palace.
Konegay and his team began putting more of an emphasis on prop bets because the nineties featured a bunch of Super Bowl blowouts that had people tuning out in the second half.
"The games were boring," Kornegay recently told Case Keefer of the Las Vegas Sun. "They were over by the third quarter and people were disinterested. We expanded the betting menu to account for that and just kept adding to it every year."
The result is a betting menu at the Las Vegas Hilton that currently features over 300 prop bets for Sunday's big game.
So to make sense of all the wonderful options currently available for anyone looking to make a score, we're bringing in five of our good friends from Pregame.com to help us target some of the best prop bets on the market.
CLICK HERE to take part in the NFP's Super Bowl Prop Bet Challenge!
And away we go…
MVP: Ben Roethlisberger +350
From: RJ Bell (Twitter: @RJinVegas)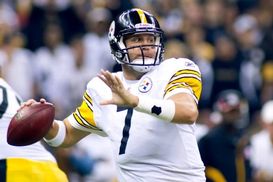 ICONR.J. Bell likes Big Ben to bring home the MVP.
It's a very safe assumption that the MVP of the Super Bowl will come from the winning team. Based upon the money line for the game (+130), Pittsburgh has a 44% chance of winning. A Big Ben MVP bet pays +350 (if shopped for properly – you must shop to win!) - equating to a 22% chance of occurring.
Let's recap: 44% chance of Pittsburgh winning; 22% chance of Big Ben winning the MVP. If the Steelers win, does Ben have a better than 50% chance of winning MVP? Although people tend to overestimate the odds of something obvious happening (like the QB winning MVP), I think it's very hard to make the case that Roethlisberger's chances would be less than half. If I am right, then a MVP bet on Big Ben has a better mathematical expectation than Pittsburgh on the money line or Pittsburgh +2.5, and that's the way I'm betting!
Will there be a Defensive or Special teams TD scored? YES +145
From: Marco D'Angelo (Twitter: @MarcoInVegas)
When you think of the Steelers defense, you think of big plays. Whether it's a sack and a strip or a pick-six from Polamalu, the Steelers know how to score on defense. It was a defensive score that proved to be the difference against the Jets in the AFC Championship Game. Also consider this prop bet includes scores on special teams as well, and we all know the Steelers have had problems covering kicks the last few years. The Jets ran a kickoff back against the Steelers during the regular season and the Ravens had a punt return for a TD called back on a questionable holding call in their Divisional Round matchup at Pittsburgh.
The final, possibly most compelling reason for betting YES on a defensive score has to do with the Steelers' offensive line issues. Pittsburgh will likely be forced once again to juggle their offensive line and that means there will likely be a few breakdowns in their protection schemes, which could lead to a sack and strip or a bad throw that results in an INT return. At +145, we get a big payoff if we're right!
Green Bay Packers +100 to make more field goals
From: Johnny Detroit (Twitter: @Johnny_Detroit)
*Green Bay's Mason Crosby is one of the best field goal kickers in the game and against a tough Pittsburgh defense, any offensive series within a 50-yard attempt will likely be worth trying.
*Pittsburgh's Shaun Suisham was added to the Steelers roster late in the season. Despite starting off hot, he's looked shaky in the playoffs.
*We feel Pittsburgh will win this game outright and in doing so, can't allow Aaron Rodgers to have a repeat of his performance against the Atlanta Falcons. The Steelers defense should clamp down once the Pack crosses midfield, forcing Green Bay to muster any points within Crosby's range.
Rashard Mendenhall OVER 80.5 yards rushing (+105)
From: JR O'Donnell (Twitter: @JR_ODonnell)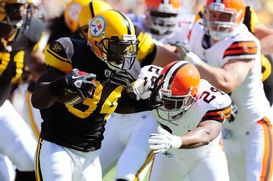 ICONWill Mendenhall hit 81 rushing yards on Sunday?
The stud first-rounder from Illinois just busted up the New York Jets for 121 yards on 27 carries in the AFC Championship game and most of that was without Pittsburgh's starting center Maurkice Pouncey. The Steelers' commitment to the run will be even stronger in this game, as Pittsburgh needs to keep the high-flying Aaron Rodgers off the field if they want to win. Not only can Mendenhall gain the tough yards, but he also has the speed to break a big one. We feel that Steelers Coach Mike Tomlin will ride a winning horse here and the steady pounding of Mendenhall should free up Ben Roethlisberger for play action success.
James Starks Over 52.5 Yards rushing
From: Greg Shaker (Twitter: @GregShaker)
Clearly the go-to-guy for Green Bay, Starks had 23, 25, and 22 rushing attempts, respectively vs. the Eagles, Falcons, and Bears. Keep in mind that in all three cases, Starks went well OVER the posted total rushing yardage. While the Packers are likely to come out throwing, it's important to remember that when Green Bay does run, Starks will be the man. Plus, the "pass first" approach should give him lots of running room. The posted yardage amount is well down from the previous three Packer playoff games. The reputation of the Pittsburgh run defense has given us a bargain in my opinion.
Hit me up on Twitter: @JoeFortenbaugh
CLICK HERE to check out more from Pregame.com!