December 05, 2012 -
Joe Fortenbaugh
Into the wild
It's 2:30pm on a Friday afternoon and there is a man with his pants around his ankles standing next to me in a Montana bar. The man's name is Phil and he is neither intoxicated nor been declared legally insane. Phil is simply making good on the most spectacularly twisted Super Bowl bet that I have ever come to know.
With a whiskey in my right hand and a suddenly renewed faith in human ingenuity in my left, I stare in both horror and amazement at the large tattoo covering the front of Phil's left thigh. The image is hauntingly beautiful. A pink and purple My Little Pony resides on the east side of a rainbow highway, while the west is occupied by a centaur in the form of Patrick Swayze's Chippendales character from the legendary Saturday Night Live skit he performed with Chris Farley.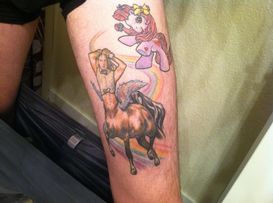 Phil's left thigh, featuring My Little Pony and Patrick Swayze.
As far as I know, Phil isn't the founding member of the My Little Pony or Patrick Swayze fan clubs. But that doesn't matter. The tattoo is the result of a lost Super Bowl bet, one in a series of wagers between Phil and a former University of Montana football player named Lando that dates back to the Indianapolis-Chicago tilt from 2007. The terms of the proposition are disturbingly simple: The loser is required to select and tattoo an "unmanly" image upon his body. This is a straight-up wager that doesn't implement the point spread, with the previous year's loser getting first pick of teams in the following year's game.
There's just one catch: Both Phil and Lando (whose right thigh bears the image of My Little Pony being ridden by a leprechaun wielding a sex toy) have to drop trout and display their tattoos whenever asked—save for church and when accompanied by family members, most likely to spare them the abhorrence of acknowledging their offspring's demented capabilities.
Phil pulls up his pants and informs me that he has three months to make good on last year's loss. Just like the New England Patriots, Phil was on the losing end of another Eli Manning Super Bowl-winning drive. He has chosen something special to commemorate the moment.
Phil's next tattoo will immortalize the romantic "pottery scene" from the movie Ghost, with one horrifying twist: Instead of showcasing Patrick Swayze with his arms wrapped around Demi Moore, the artwork will feature Lando with his arms wrapped around Phil.
Imagine being the tattoo artist tasked with recreating such beauty.
We finish our drinks and head west on Broadway to a truck stop that also functions as a gas station, keno parlor and strip club.
Welcome to Missoula.
……….
It's 11:30am on Saturday and I'm tailgating outside Washington-Grizzly Stadium amid one of the most strikingly beautiful vistas our nation has to offer. The surrounding landscape prominently features snow-capped mountains on all sides. The air is the cleanest I've tasted since a trip to Oregon last June. The sun is shining and the temperature is perfect for this part of the country in mid-November. There is a slight chill that indicates the arrival of winter but fails to prevent anyone from venturing outdoors. The atmosphere is festive, but there's more to the party than pageantry and barbeques.
There's anticipation.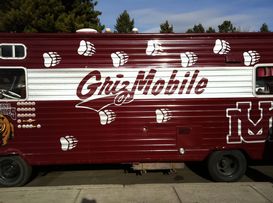 This particular Saturday marks the 112th edition of the Brawl of the Wild (aka "Griz-Cat" or "Cat-Griz," depending upon your affiliation)—a hate-filled clash between the Montana Grizzlies and Montana State Bobcats that commenced in 1897, making it the 11th-oldest rivalry in NCAA Division I football west of the Mississippi River. There is no love lost between the teams or the fans. The biggest and most significant showdown of the season, this is the game the players, coaches and loyalists circle when the schedule is released.
A buffer zone of approximately 210 miles lies between Missoula (home of the Grizzlies) and Bozeman (home of the Bobcats). For 364 days a year, this distance is insignificant. It merely indicates the ground one must cover to get from one city to the next.
Today that proximity means everything.
At 5-5, Montana enters their regular season finale looking to play the role of spoiler. Montana State is 9-1 and headed for a berth in the FCS playoffs. Nothing would make Griz Nation prouder than a swiftly dealt blow that knocks the Bobcats from postseason contention. On this picturesque afternoon, there's reason to believe the improbable could become reality in just a few short hours: The Bobcats have tasted victory at Washington-Grizzly Stadium only twice since 1986.
A tidal wave of 26,210 screaming fans—a Washington-Grizzly Stadium record—is making its way toward the gates.
Kickoff is an hour away.
……….
How I came to visit Big Sky Country is a lesson in persistence. Not on my own behalf, as I've become quite comfortable within the confines of Las Vegas. The persistence in this particular tale was demonstrated by a good friend named Matt—a bearded, 6'8" lumberjack of an individual who had the misfortune of encountering my presence during the hell-raising South Mission Beach days of the mid-2000s. His height has played an integral role in our relationship, as it has often served as a deterrent for the instances in which my reckless mouth has written checks my ass couldn't cash.
After our initial encounter, both of us quickly realized we shared the same passion for Bud Light, breakfast burritos and evenings that stretched well into the next morning. Hence, one of my closest friendships in the world was conceived.
Born and raised in Montana, Matt left San Diego and moved to Missoula at the end of 2005. Since that time he's tried repeatedly to get me to come and visit. Our conversations usually go something like this:
Matt: "Dude, Maggotfest is in May. It's one of the biggest parties of the year up here. You should come and visit."
Me: [While driving to Red Rock for an all night craps session] "I'm too busy."
And on and on went the charade, with Matt playing the role of both generous host and concerned friend, and yours truly playing the part of apathetic ingrate.
But this past October Matt wasn't taking no for an answer. I hadn't been to a football game all season and he could smell the weaknesses in my argument. The phone calls and text messages were unrelenting. Finally, after stealthily uncovering what duties comprised my weekly schedule, Matt went ahead and booked me a flight, for which he has still yet to be reimbursed.
I was pot committed. At that point, it was game on.
……….
The mass exodus out of Washington-Grizzly Stadium begins with three minutes remaining in the second quarter. The Bobcats lead the Grizzlies 10-7 in a defensive slugfest, but the crowd is more concerned with exploiting one of college football's most notorious loopholes.
Rule: Alcohol cannot be served at college football games.
Loophole: Spectators may reenter the stadium after leaving as long as they still have their ticket.
Lando's tailgate is located less than 100 yards from the stadium and serves as ground zero for the exploitation of said loophole. Beers are pounded, shots are downed and thoughts are shared regarding both what's happening inside the stadium and what will be taking place outside after the game.
Win or lose, there's a wild night on the horizon.
Matt and I hustle back to our seats for the second half. And by hustle, I mean walk at a leisurely pace while finishing off what we started just a few minutes prior. No sense in letting anything go to waste.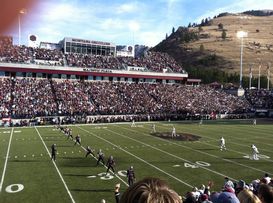 Kickoff at Washington-Grizzly Stadium.
Back in our seats, I'm struck once again by a realization I had detected just before kickoff. Despite a relatively small seating capacity, Washington-Grizzly Stadium is one of the loudest venues I have ever experienced. And that's saying something for a guy who used to attend Philadelphia Flyers playoff games on a regular basis. Dozens of packs of Twinkies are thrown around the south end zone seats after every Grizzly touchdown. Why? Because Twinkies are softer than cookies, the latter of which hit former University President George Dennison's wife in the face during a game in the 90s, prompting the change.
I know this because Lando told me. After all, he and his crew have been tapped with the distinguished responsibility to spearhead the Twinkie tossing at this current juncture in time.
At just over 24,000 seats, WGS holds only a few thousand more spectators than your average NBA arena. But this fan base, which was relatively composed during the pregame festivities, is more than capable of turning their home turf into one of the most hostile environments for a visiting team in all of sports.
Sadly, that potent weapon was kept at bay during a second half in which the Grizzlies failed to get on the scoreboard. Despite 358 total yards—four more than Montana State recorded—Montana fell 16-7.
The Grizzles were headed for the offseason, the Bobcats were on their way to the playoffs and we were double-timing it to Ryman Street.
Bobcat fans may have won the game, but Grizzly fans were going to win the party.
……….
I'd like to tell you what time it is. I'd also like to share with you my specific location. Sadly, these are just two of at least a half dozen uncertainties I'm facing at the current moment. I do know that it's dark outside and that I'm swaying in a bar, shoulder to shoulder with some of Montana's finest. This much I'm pretty sure we can accept as fact.
The problem (problems?) at this current juncture in time is that I'm more preoccupied with the scene that is unfolding in front of me. I'm staring at a tray. On this particular tray rests 100 plastic shot glasses that are in the process of being filled with Fireball Cinnamon Whiskey. Matt is responsible for both the order and the resulting bill. I'm responsible for keeping myself upright.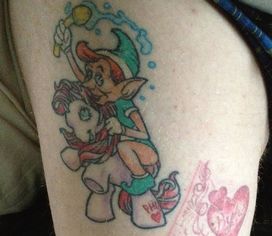 Lando's right thigh.
Downtown Missoula is home to a number of drinking joints, most of which reside within walking distance from one another. There's Monk's, Bodega, and The Rhino Bar, to name a few. I remember these names not because I was smart and wrote them down, but because I went online the Tuesday after returning from Montana to check my account balance. Each of these names appeared, along with a reminder that it's not illegal to throw in a vegetable and a glass of milk every now and then.
Missoula is far from what you would call a big city. Think of Manhattan. Now, think of the opposite of Manhattan. That's Missoula. But that's not to say that New York and Missoula don't share any of the same characteristics. The streets of downtown Missoula are packed with college students, alumni, locals and visitors on this raucous Saturday evening. I'm told the streets of New York are also known to be crowded from time to time.
What happened after that utterly irresponsible tray full of whiskey and the ongoing bar crawl that occupied our Saturday evening remains a bit of a blur. I'm told that at one point I attempted to engage in a conversation with a lovely young lady. I was also told that said attempt failed miserably.
What I do remember somewhat clearly is that we eventually made it safely back to the house Matt shares with his beautiful girlfriend Britni, where we proceeded to build a roaring campfire. Being as that I was in the great outdoors, I decided to try my hand at chopping wood. It wasn't even five seconds after I grabbed the axe that people started yelling. Apparently, my preference for how to hold an axe had caused some alarm. Matt informed me that with my right hand positioned near the top and my left hand positioned at the bottom, I was more likely to cut off my own leg than chop through a piece of timber. I guess that's what friends are for.
All it took was a couple of swings to turn the campfire into a makeshift sports book, where some of the seasoned outdoorsmen began wagering $100 on who could chop cleanly through the largest piece of wood.
It was clearly time for bed.
……….
This particular weekend in Montana was exactly what I needed. It was a thunder-striking reminder of why I love sports. What takes place on the field is more than appealing in its own right, but it's everything that surrounds the event that has drawn me in and refused to let go.
Without the fans, professional sports would cease to exist and collegiate athletics would carry about as much weight as a July 4 beer pong tournament. The fans and the pageantry that goes hand-in-hand with the game are what serve as that sometimes much-needed escape from the routines of day-to-day life. The tailgates, the atmosphere, the parties. The thousands of people who come together and instantly bond just because everybody involved shares a rooting interest in one of the combatants. This is what it's all about.
This trip to Montana was my first venture into Big Sky Country, but it won't be my last. I simply had too much fun with a group of people who are just too damn friendly. And while I'm not sure when I'll make my return or when I'll travel to my next Brawl of the Wild-type shindig, I know for certain that these are the types of destinations and events that make life worth living.
Just as long as I'm not required to tattoo an image of My Little Pony on my thigh to partake in all the fun.
Hit me up on Twitter: @JoeFortenbaugh