January 21, 2011 -
Joe Fortenbaugh
Making money on Championship weekend
Three games.
That's all we have left before the NFL puts a ribbon on the 2010 season and Major League Baseball begins its annual seven-month stretch of sacrifice bunts and four-hour games.
When you look at it like that, you suddenly realize the importance of making these final few games count.
And that's why we're bringing in the heavy hitters for Championship Sunday.
Veteran Las Vegas handicappers Vegas-Runner and Marco D'Angelo of Pregame.com were kind enough to stop by and offer their expertise and analysis for this weekend's showdowns in Chicago and Pittsburgh.
In addition, Pregame.com's R.J. Bell will join me Saturday for a podcast to break down the line movements for Sunday's games.
Buckle up.
Sunday, January 23, 2011
NFC CHAMPIONSHIP
Green Bay Packers (12-6, 5-5 road) at Chicago Bears (12-5, 6-3 home)
Time: 3:00pm eastern
Opening Line: Packers -3/44
Current Line: Packers -3.5/43.5
The public is backing: 69% on Green Bay, 52% on the OVER.
Trends: The Packers are 4-1 ATS in their last five games vs. a team with a winning record and 5-2 ATS in their last seven games as a favorite. The Bears are 4-0 ATS in their last four games overall and 6-1 ATS in their last seven games vs. a team with a winning record. Keep in mind that the UNDER is 6-0 in the last six meetings between these two teams.
Vegas-Runner drops it: "For Sunday's NFC Championship game, the oddsmakers installed the Packers as a 3-point road favorite. Shortly thereafter, wiseguys went ahead and laid the -3, forcing the books to move the Packers to -3.5.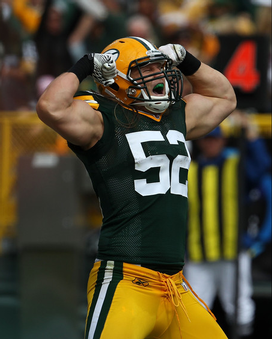 Clay Matthews and the Pack struggled at Soldier earlier in the season.
Now I can tell you from experience that the wiseguys were simply trying to get ahead of the market by backing the Packers at the key number of -3. They are well aware that after forcing the books to adjust, the betting public will put even more pressure on them by coming in heavy on Green Bay all the way up until kickoff. And that is why we just may see this line go up to Packers -4, in which case you can expect to see the Betting Syndicates steam the Dog by grabbing the points with Chicago. Not just working a middle, but actually taking a true position since that would be too much value for the sharps to pass up based on power ratings alone.
Most sharps that I've spoken with believe that this price is based more on perception than the actual intrinsic value and I couldn't agree more. This is definitely an inflated price on the Packers, who I believe shouldn't be more than -1. But not only do we have some real betting value based on the price, we also have a situation where the Packers will be trying to win their third straight road playoff game, which is no easy task."
Bottom Line: "Even if the Bears aren't able to get to the Super Bowl, most sharps agree that they will be able to keep this game close enough to cover the spread and cash a ticket for their backers. I like the Bears here."
Marco D'Angelo drops it: "The public is in love with Aaron Rodgers and in all honesty, why shouldn't they be after the performance he put on last week in Atlanta? Unfortunately for Packers fans, history doesn't bode as well for Rodgers this week as he's facing a team that sees him twice a year every season. Division games are always harder in the playoffs because the two teams know everything about each other.
Don't expect Rodgers to go off like he did last week in Atlanta. Remember, last week's game was in perfect conditions. Playing indoors on a fast track in the Georgia Dome is a lot different than playing outside in the elements at Solder Field. Also note that since 1980, there have been only 29 home underdogs in the playoffs. Be sure to keep in mind that those home dogs are a nifty 20-9 ATS. The Bears defense is much stronger than Atlanta's and I don't see Green Bay having the success on the ground against Chicago that they enjoyed against both Philadelphia and Atlanta. When the Packers become a one-dimensional team, Rodgers doesn't normally look like he did last week at Atlanta. Going to be a dogfight in the Windy City."
Bottom Line: "I like the Bears to win outright, 20-17."
AFC CHAMPIONSHIP
New York Jets (13-5, 8-2 road) at Pittsburgh Steelers (13-4, 6-3 home)
Time: 6:30pm eastern
Opening Line: Steelers -3 (-120)/38
Current Line: Steelers -3.5/39
The public is backing: 56% on Pittsburgh, 64% on the OVER.
Trends: The Jets are 4-0 ATS in their last four games vs. the AFC and 4-1 ATS in their last five playoff games as an underdog. The Steelers are 9-0 ATS in their last nine games in January and 5-0 ATS in their last five home playoff games. Keep in mind that the OVER is 10-1 in the Jets' last 11 road games and is 5-0 in the Steelers' last five Conference Championship games.
Vegas-Runner drops it: "These two teams met back in December with the Jets pulling out a straight-up win on the road as 3.5-point dogs. Oddsmakers tried posting the price for this week's matchup at Steelers -3, but once again the wiseguys stepped up and laid the key number with Pittsburgh, which forced the books to adjust the line up to -3.5.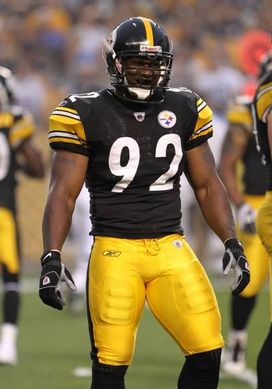 ICONPoints should be hard to come by Sunday night in Pittsburgh.
I believe this was another attempt by the Betting Syndicates to get ahead of the market, since recreational bettors prefer to back favorites, especially on such a key number. But from here on out, we shouldn't see much more movement because I expect the books will see more balance from bettors.
I see a lot of value in the total. It opened anywhere from 38 to 38.5 and then was bet up to a high of 40 by wiseguys before coming back down to 38.5. I really like the UNDER and I also believe that by waiting until closer to kickoff, there will be even more value as public bettors begin wagering on the OVER, like they are expected to do."
Bottom line: "All that can ever be asked when making a wager is that you get your money down when you're getting the best of it. At a Total of 38.5 or higher, I believe wagering on the UNDER gives bettors the best of it."
Marco D'Angelo drops it: "Did the Jets shoot their wad last week at New England? That's the one thing New York fans have to be thinking entering Sunday's game at Pittsburgh. This Jets team reminds me a lot of the 2007 New York Giants, who were a No. 5 seed that went on the road and upset both Tampa Bay and their nemesis, the Dallas Cowboys. Many thought they would be blown out in the NFC Championship Game at Green Bay, but instead they handed Brett Favre his final loss in a Packer uniform and then went on to win the Super Bowl.
The Jets won't roll over and die here, but I still feel they come up short. I do believe there is more value with betting the UNDER, as both AFC games went OV ER last week due to turnovers and big plays. These two defenses are strong and we are getting an inflated number thanks to last week's scores. Bet the Under!"
Bottom line: "I think Pittsburgh pulls it out 17-13. I'm also taking the UNDER."
Hit me up on Twitter: @JoeFortenbaugh
Follow Vegas-Runner on Twitter: @VegasRunner
Follow Marco D'Angelo on Twitter: @MarcoInVegas
CLICK HERE to check out Pregame.com