April 02, 2012 -
Joe Fortenbaugh
No criminal charges necessary
The Associated Press reported Sunday evening that the NFL Players Association has informed players involved in the New Orleans Saints' bounty scandal that the possibility exists they could face criminal charges for their participation in the much-publicized and deplorable program.
Whether or not such action will ever be taken remains to be seen, but I'm willing to bet big that the federal government and local law authorities won't get involved in this one.
The bounty program administered by former defensive coordinator Gregg Williams and carried out by multiple New Orleans defenders over the last three seasons was wrong on many levels. It set a poor example for our youth and undermined any sense of sportsmanship that many of us believed existed at the most elite level of our country's most popular game.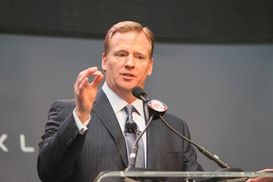 ICONWhen it comes to the Saints' bounty program, Roger Goodell's punishment will suffice.
But while a punishment handed down by NFL commissioner Roger Goodell is both imperative and warranted, that's the extent to which this matter needs to be addressed.
Think about the precedent that would be set if criminal charges were to be filed against any player found guilty of participating in the Saints' bounty program. Moving forward, any questionable hit that takes place on the field would then be subject to review by law enforcement officials. That means every helmet-to-helmet collision, every below-the-knees tackle and every shot in the back would require both time and money—funded by the taxpayers—to determine whether or not the elicit blow was premeditated.
Let me go ahead and answer that question now: EVERY hit in the NFL is premeditated. That's the job NFL defenders are tasked with each and every Sunday.
The only difference between what the Saints defenders did and what guys like Steelers linebacker James Harrison do is that the New Orleans players were paid an extra few thousand bucks as motivation. It was certainly wrong, but how would any investigator be able to tell the difference between a "bounty" hit and a normal hit when no organization in the league would be willing to cop to a bounty program following Saints head coach Sean Payton's one-year suspension and the backlash the team has faced in the wake of this scandal?
Professional sports are rife with questionable on-field actions that would warrant criminal charges if they took place just a few feet outside the stadium. In the NHL, players routinely drop their gloves and throw fists during games. Are assault and battery charges ever filed? What about in Major League Baseball when a pitcher fires a 95 mile-per-hour fastball at the head of an opposing hitter because he didn't like how long it took for the guy to round the bases during a home run trot? Are attempted murder charges filed?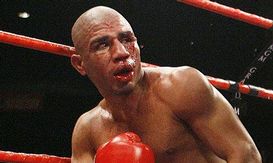 Many have speculated that Miguel Cotto's face was beaten to a pulp as the result of loaded hand wraps used by Antonio Margarito.
And what about the 2009 WBA welterweight title fight between Shane Mosley and Antonio Margarito? In the dressing room before the fight, plaster of Paris was discovered inside Margarito's hand wraps, which eventually led to speculation that the welterweight champion had been fighting with loaded gloves for the past few years. Margarito could have killed somebody—just ask Miguel Cotto—but he ended up escaping any sort of federal prosecution and was instead disciplined by the sport's governing bodies.
These examples don't make what the Saints did right, but they shed light on the fact that professional football is just like every other sport in the world. Athletes routinely engage in questionable practices that—while most likely illegal outside the stadium—just happen to be "part of the game."
Criminal charges don't need to be filed and federal prosecutors don't need to get involved. Can we really expect people to play a violent sport and not be violent?
Goodell will hand down the appropriate punishments to the guilty parties and the rest of the league will be put on notice. That's good enough.
Hit me up on Twitter: @JoeFortenbaugh