August 01, 2011 -
Joe Fortenbaugh
Randy Moss retires
One of the best receivers in NFL history is hanging up his cleats.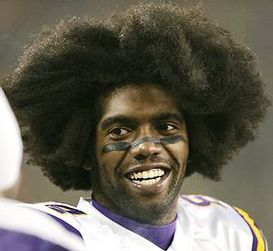 Randy Moss is calling it a career.
Drawing little interest on the open market, free agent wide receiver Randy Moss has decided to retire after 13 NFL seasons, per ESPN.
The 34-year-old wideout is four years removed from one of the most prolific seasons in NFL history that included 98 receptions for 1,493 yards and an NFL single-season record 23 touchdowns.
As for his place in history, Moss ranks 8th all time in receptions (954), 5th in receiving yards (14,858) and tied for 2nd in receiving touchdowns (153).
With enough gas left in the tank, we're not positive Moss is finished for good.
But as of the current moment, one of the greatest receivers of all-time has said goodbye.
Hit me up on Twitter: @JoeFortenbaugh