July 29, 2011 -
Barry Dorey
Report: Jets no longer chasing Asomugha
Maybe the cost was too high.
Maybe they were tired of waiting for an answer.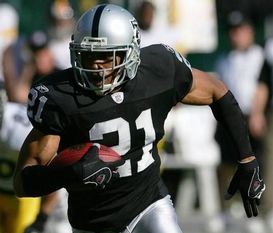 Are the Jets really out of the hunt?
Whatever the case may be, the New York Jets have--for the moment--pulled out of the race to land free agent cornerback Nnamdi Asomugha, per Albert Breer of the NFL Network.
We're not sure what it was exactly that prompted the latest development in this week's biggest story, but we have a feeling this thing still isn't over.
Or maybe the Dallas Cowboys are on the verge of coming away from this hectic week as the winners in the hunt for the best free agent on the market.
Stay tuned.
Hit me up on Twitter: @JoeFortenbaugh