November 08, 2010 -
Joe Fortenbaugh
Report: Packers to waive Harris
The Green Bay Packers plan to release veteran cornerback Al Harris on Monday, according to a report from Jason Wilde of ESPN Milwaukee.com.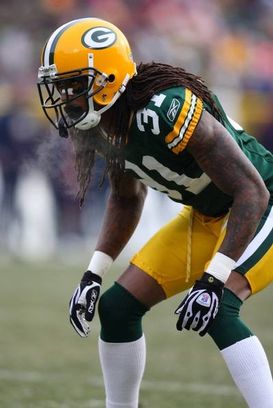 ICON
Harris—a 12-year veteran who has been with the Packers since 2003—suffered a torn ACL in his left knee last November that resulted in him beginning the 2010 season on the PUP (physically unable to perform) list.
The former Pro Bowler returned to practice on October 19, but has been inactive ever since. Once the Packers officially waive Harris, the other 31 NFL teams will have an opportunity to put in a claim for his services.
"Al understands that this is a business and he wishes the Packers nothing but success in the future," said Harris' agent, Jack Bechta, who is a contributing writer at the National Football Post. "Al's been ready to play for several weeks and we expect he'll be claimed by another team when the opportunity presents itself."
The 35-year old cornerback recorded 14 interceptions and earned two trips to the Pro Bowl in seven seasons with the Packers.
Hit me up on Twitter: @JoeFortenbaugh