July 26, 2011 -
Barry Dorey
Santana Moss cashes in for $15 million
He may be 32-years-old, but wide receiver Santana Moss is coming off one of the most productive seasons of his NFL career.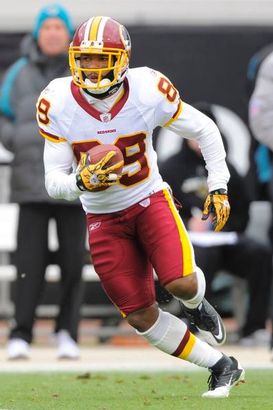 ICONSantana Moss just got paid.
As luck would have it, Moss was in the final year of his contract.
After catching a career high 93 passes in 2010, the Redskins re-signed Moss on Tuesday afternoon to a three-year, $15 million contract, per Adam Schefter of ESPN.com.
The deal includes a $5 million signing bonus with $6 million guaranteed.
With Moss taking care of, the Redskins now need to turn their attention to adding more firepower to an offense that finished last season ranked 25th in the NFL in scoring.
<em>How much gas does Moss have left in the tank? Discuss it now in the NFP Forums!
Hit me up on Twitter: @JoeFortenbaugh