July 29, 2011 -
Barry Dorey
Schwartz and the Lions are going after Nick Barnett
If you've been following the free agent madness on twitter this week, you've no doubt come across the following phrase a number of times: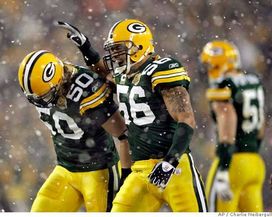 Is Nick Barnett headed to the Lions?
"One team's trash is another team's treasure."
That's not to say that former Green Bay linebacker Nick Barnett is trash (far from it, actually), but the Packers decided to let him go Thursday afternoon.
And less than a day later, the Detroit Lions are reportedly making a move.
Per Tom Kowalski of Mlive.com, a source close to the negotiations has informed him that the Lions are trying to sign the free agent linebacker to a contract. Barnett has gotten in on the fun as well and is interacting with Lions and Chargers fans on twitter who are apparently making a case for him to sign with their respective teams.
This one could be fun to watch…if you'll be spending your Friday night in front of the computer like yours truly.
Hit me up on Twitter: @JoeFortenbaugh