May 04, 2011 -
Joe Fortenbaugh
Super Bowl odds reboot
Two weeks before the Green Bay Packers defeated the Pittsburgh Steelers in Super Bowl XLV, BetOnline.com got a leg up on the competition by releasing their odds for the 2012 Super Bowl.
Yes, I agree with many of you that 54 weeks in advance is a bit early to be looking at Super Bowl odds, especially when the current season had yet to be completed. But now that the 2011 draft is in the books, let's take a look at the line movements that have occurred since early February.
At +3500, does anyone else think the Houston Texans are a good value play?
Note: For those of you who may be new to this, "+8000" means that a $100 bet will pay $8,000.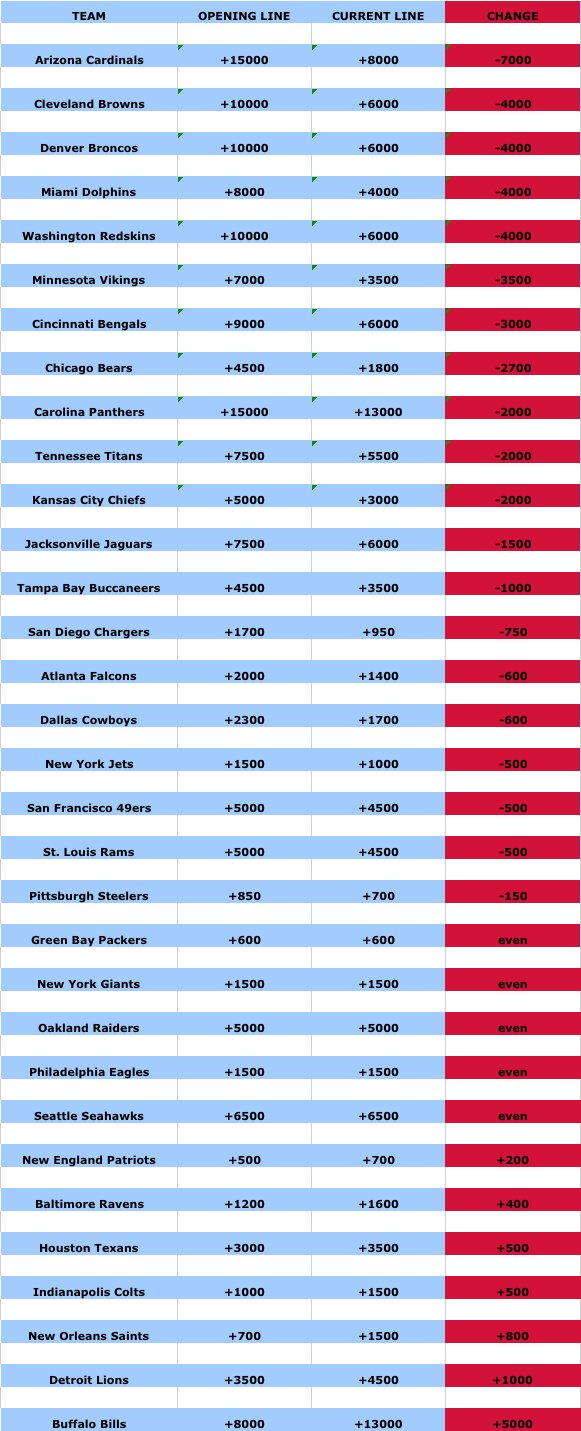 Hit me up on Twitter: @JoeFortenbaugh