April 19, 2011 -
Joe Fortenbaugh
The 49ers are about to rack up some serious frequent flyer miles
Jim Harbaugh and the San Francisco 49ers would be wise to invest in some ipods and portable DVD players prior to the start of the 2011 season.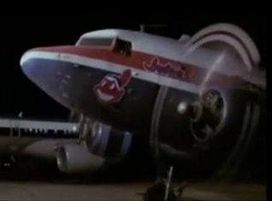 "Vaughn, call the stewardess."
Harbaugh, who spent the last four years traveling up and down the west coast as the head coach of the Stanford Cardinal, will lead his squad to more frequent flyer mileage than any other team in the NFL this season, as the 49ers are set to travel a league-high 29,196 miles in 2011, per the cool little tracking feature over at NFL.com.
East coast dates with the Eagles, Redskins and Ravens give the Niners three cross-country trips to look forward to this season.
On the opposite end of the spectrum sits the Tennessee Titans, who will travel a league-low 7,060 miles in 2010.
The Titans can probably spend what little time they will be in the air recounting glorious Vince Young moments.
<p> It's not like there were that many of them.
Hit me up on Twitter: @JoeFortenbaugh