June 23, 2011 -
Joe Fortenbaugh
The favorites and the dogs
Zero.
That's the number of games in which the defending Super Bowl champion Green Bay Packers are listed as underdogs for the 2011 season, according to the lines that were recently released by Cantor Gaming. Whether or not you agree, Aaron Rodgers and company have been installed as the favorite 14 times and as a pick 'em twice.
Apparently, the current thought process in Las Vegas is that the Packers are going to be a tough out in 2011.
For those of you wondering, Cantor Gaming supplies the lines for the sportsbooks at the Hard Rock, Cosmo, Tropicana and M Casino and was the first entity in the business to release point spreads for all 256 regular season NFL games.
And while the Packers are laying points in almost every contest, the same can not be said for Cam Newton and the Carolina Panthers, who have been listed as the underdog for 15 of their 16 games this season.
While several of these numbers will no doubt change between now and kickoff, lets take a look at some of the biggest/most intriguing games on the 2011 NFL schedule and see if we can find some value…
WEEK 1: New Orleans Saints at Green Bay Packers
Line: Packers -5.5
Nothing against the Packers, but I think New Orleans is the play here. Last January's loss at Seattle provides the motivation while the addition of Mark Ingram will mean more to this offense than most people realize.
WEEK 2: San Diego Chargers at New England Patriots
Line: Patriots -6
Since 2006, the Bolts are 0-2 at New England (including the playoffs), losing by a combined 35 points. Keep in mind that since Norv Turner took over in 2007, San Diego has gone 6-8 in the month of September, while the Pats have gone 9-3.
WEEK 3: New York Giants at Philadelphia Eagles
Line: Eagles -3
Week 3 marks the first time the Birds and G-Men will get together since "The Comeback." Philly has won six straight vs. New York (including the playoffs), all of which have come by six or more points.
WEEK 4: New York Jets at Baltimore Ravens
Line: Ravens -4
The Week 4 Sunday night game features two teams desperately looking to take the next step and earn a spot in the Super Bowl. The Ravens beat the Jets 13-3 in New York last season. Will Rex Ryan's crew return the favor?
WEEK 5: Green Bay Packers at Atlanta Falcons
Line: Packers -1
Matt Ryan's 20-2 home record didn't mean jack last January when the Packers came to town and blew out the Falcons 48-21 in the Divisional Round of the playoffs. Atlanta can't be happy to be a home dog in this one.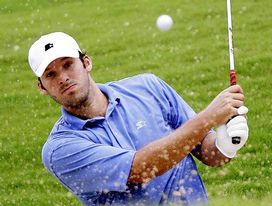 Romo and the 'Boys are big dogs for the date with the Pats.
WEEK 6: Dallas Cowboys at New England Patriots
Line: Patriots -8
That's a lot of points to give a team that went 6-2 against the spread once Jason Garrett took over for Wade Phillips. The Cowboys may be a bit undervalued heading into 2011.
WEEK 7: Indianapolis Colts at New Orleans Saints
Line: Saints -2.5
The Saints have gone 17-7 at home over the last three years, but aren't listed as a full 3-point favorite. Keep in mind the Colts are just 4-5 in their last nine road games. I have a feeling this line will go up closer to game time.
WEEK 8: Detroit Lions at Denver Broncos
Line: Lions -1
Pop the champagne bottles! The Lions haven't been a road favorite since September 7, 2008 (Week 1) at Atlanta. Detroit went on to lose that game…as well as the next 15.
WEEK 9: Baltimore Ravens at Pittsburgh Steelers
Line: Steelers -3.5
Including the playoffs, the Steelers are 10-2 in their last 12 games at Heinz Field against the Ravens, with six of those victories coming by seven or more points. It will be interesting to see if the sharps take the hook and move this game to Pittsburgh -3.
WEEK 10: Houston Texans at Tampa Bay Buccaneers
Line: Buccaneers -3.5
Tampa went just 4-4 at Raymond James Stadium last season and only beat one time with a winning record all year. If Josh Freeman and co. get off to a slow start or Wade Phillips is able to revamp the Houston defense, this line will plummet.
WEEK 11: San Diego Chargers at Chicago Bears
Line: Pick
For as bad as Norv Turner is in the opening month of the season, keep in mind that his Chargers have gone 11-5 and won eight straight in the month of November. With this game opening at a pick, it's clear that the Chargers should once again expect a lot of preseason backing from the public.
WEEK 12: Tampa Bay Buccaneers at Tennessee Titans
Line: Pick
Really? This game could feature rookie Jake Locker at quarterback and no Kenny Britt. I may not be a big supporter of the Bucs entering 2011, but I'll take them here giving no points to a Tennessee team that is going to struggle mightily in 2011. Remember, Tampa went 6-2 on the road last season.
WEEK 13: Indianapolis Colts at New England Patriots
Line: Patriots -6.5
Brady has dropped four of his last six games vs. Manning, but brought home a six-point victory last November at Gillette Stadium. One thing you can absolutely count on when these two teams meet is that you'll get Peyton Manning's best punch.
WEEK 14: Kansas City Chiefs at New York Jets
Line: Jets -7
The Jets are just 9-7 at home since drafting Mark Sanchez, but Kansas City will be without offensive coordinator Charlie Weis, who went back to the college ranks this past winter. Keep in mind that the Chiefs went 3-5 away from Arrowhead in 2010 and got hammered in road tilts at Denver and San Diego.
WEEK 15: Baltimore Ravens at San Diego Chargers
Line: Chargers -1.5
The Ravens have won four of their last five meetings with the Chargers, which includes a 31-26 win in San Diego back in 2009. In addition, if you take away games with Pittsburgh, Baltimore is 9-1 in their last ten games in the month of December.
WEEK 16: New York Giants at New York Jets
Line: Jets -3.5
The Jets may be listed as the "home" team, but you can bet your ass the Big Blue faithful will show up on Christmas Eve for this one. How can you not like the Giants getting 3.5 points in their home stadium?
WEEK 17: Pittsburgh Steelers at Cleveland Browns
Line: Steelers -3
This line looks very enticing, especially when you consider the fact that Pittsburgh is 19-2 in their last 21 games with Cleveland. But keep in mind that if the Steelers have nothing left to play for, the starters could be sitting and the line could be moving. Still, I'd be willing to take the risk.
Hit me up on Twitter: @JoeForte nbaugh