January 31, 2011 -
Joe Fortenbaugh
Tomlin hasn't ruled out Pouncey
DALLAS—Despite recent reports that Steelers center Maurkice Pouncey would not play in Sunday's Super Bowl due to a high ankle sprain, head coach Mike Tomlin didn't seem ready to stick a fork in the rookie Pro Bowler just yet.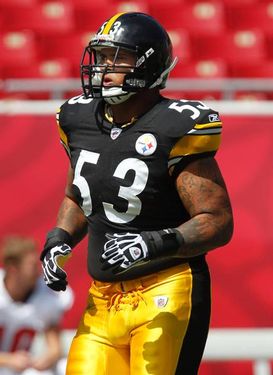 ICONTomlin didn't close the book on Pouncey Monday afternoon.
Tomlin addressed the media at the Steelers' team hotel in Fort Worth Monday afternoon and was quickly asked about the status of his star center for Sunday's game against Green Bay.
Per Tomlin, the team has been "very aggressive" in regards to Pouncey's rehab and they don't plan to put him on a "running clock" until Wednesday, the first day of practice. Tomlin also made it clear that Pouncey has not yet been ruled out for the Super Bowl.
The 21-year-old from Florida suffered the ankle injury on the Steelers' first drive against the Jets during the AFC Championship game.
ESPN's Adam Schefter has already reported that Pouncey will not play in the Super Bowl.
Hit me up on Twitter: @JoeFortenbaugh